With The Legend of Zelda celebrating its 35th anniversary soon, it was only natural that the series would receive the same glorious treatment Mario previously was catered with upon his major milestone last year. In the same fashion as the plumber mascot, Link will be heading to the micro-sized handheld space this winter with a brand-new rendition of the Game & Watch system.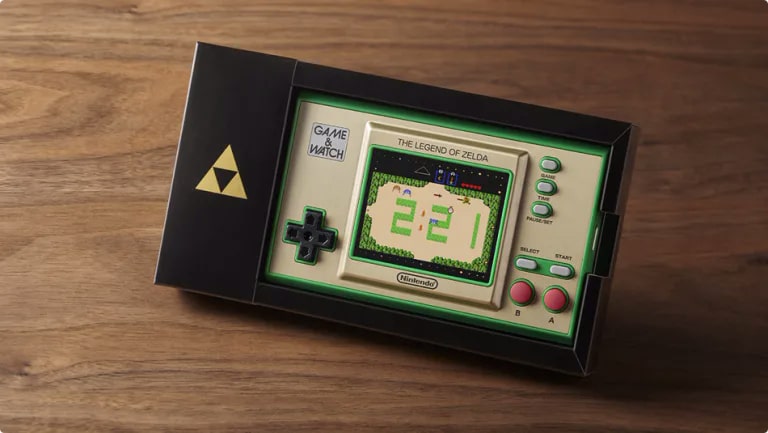 Game & Watch: The Legend of Zelda will feature the same functionalities as the Super Mario Bros. edition released last November. However, the Zelda rendition will not only expand upon its features but will include four classic games this time around along with a playable interactive clock and timer. The Legend of Zelda, The Adventure of Link, Link's Awakening, and the original Game & Watch title Vermin (which has been updated to feature Hyrule's legend himself) will all come packed into the system.
Game & Watch: The Legend of Zelda will release on Friday, November 12th. When more details regarding the system are released we'll be sure to let you all know!
Leave a Comment