Pupupu, it's finally time! The malicious Monokuma has been holding out on Switch owners for some time, but for the Danganronpa 10th anniversary celebrations, we're getting the entire series in one package exuding "Decade"nce.
Announced during today's E3 2021 Nintendo Direct, Danganronpa Decadence packages together the three core games of the series (sorry, Ultra Despair Girls fans… wherever you are) as well as a brand-new Danganronpa experience: Danganronpa S: Ultimate Summer Camp, an expanded version of an earlier-released board game mode.
For the uninitiated, the series is somewhat similar to the Ace Attorney games. You'll be gathering up information to solve murder cases before heading to trial; however, the circumstances surrounding those courtroom confrontations are much more dire.
These talented, super high school-level characters are forced to play out these deadly scenarios, lest they all be executed themselves. Visual novel fans or those with a certain sense of morbid curiosity won't want to miss 'em!
No release date for these was given, save that they should be arriving in 2021.
Each of the games will also be available standalone, if you've started the series on PS Vita or elsewhere.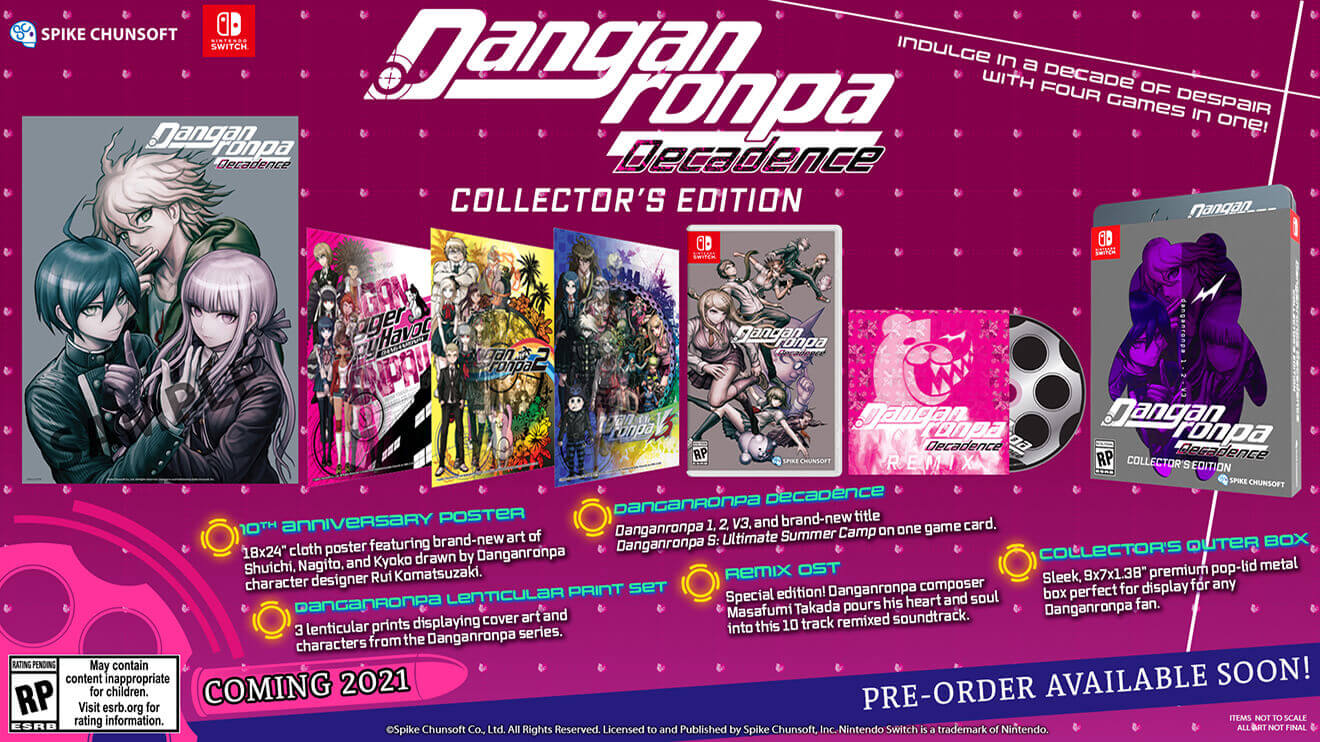 Ultimate Danganronpa fans can also look forward to a Collector's Edition, featuring:
10th Anniversary poster with new art from Rui Komatsuzaki

Lenticular print set based on the games' cover art

Remixed, 10 song soundtrack CD from Masafumi Takada

Metal collector's outer box
Leave a Comment