We rightly guessed Nintendo would close today's Nintendo Direct with the highly anticipated next installment in The Legend of Zelda series, but it was no less joyous to finally see it again after all this time. The new teaser has a ton of details to unpack, including new areas, enemies, and abilities. The video opens with the eerie red tendrils that should be familiar to Breath of the Wild players, as the poisonous Malice substance appears to envelope Link's right arm. There's also a quick flash of the mummified creature from the original 2019 teaser trailer (thought by many fans to be a resurrected Ganondorf), before Princess Zelda is seen plummeting into a dark pit.
After its dark opening, the trailer brightens up with Link soaring through the clouds, Skyward Sword style. The skies appear to be play a very thematic part in the new title, as Link's trusty Parasail also returns to help him navigate a series of floating islands. It could very well be the case that Skyward Sword's 2021 release was very much intentional, as the new installment appears to be inspired by it and may even have ties to it.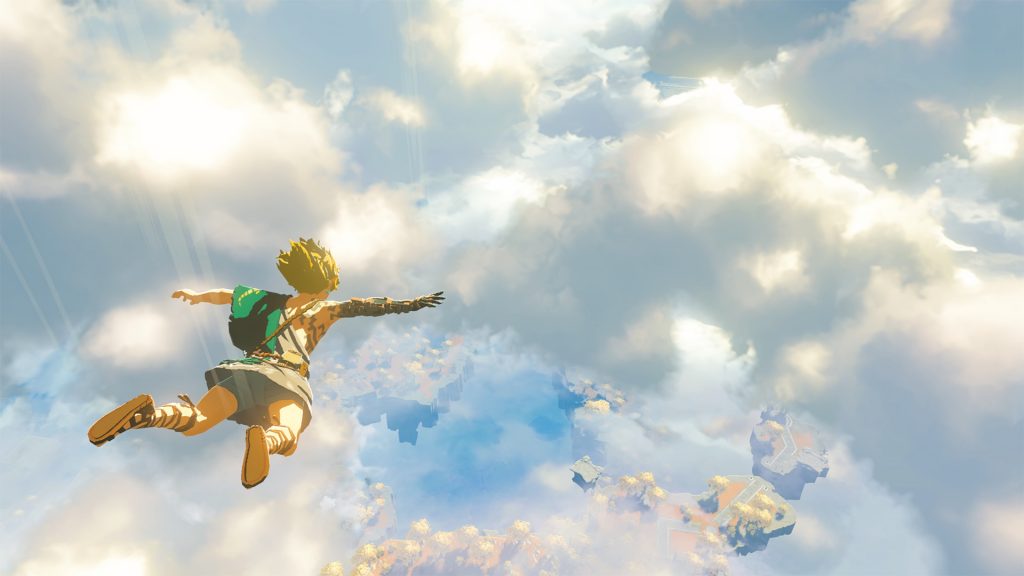 As for enemies, a large, green, robotic foe can be seen, which may be this game's version of the recurring Zelda enemy, the Armos. Armos typically have a large, singular eye as their weak point, and a stone, statue-like body, which the creature in the trailer has. This variant also appears to have a spring-like mechanism that allows it to stretch. A Stone Talus, the large golems from Breath of the Wild, also return, with one seen emerging from the ground with a Bokoblin base on its back.
Another closeup of Link's arm is also shown, this time glowing green. This may be the source of Link's new powers, as Link has some abilities in his arsenal for the sequel. One of these sees Link diving upward into the underside of a stone structure, emerging from the top from what looks like a portal and looking similar to the way Gooigi navigates through solid objects in Luigi's Mansion 3. Link is also seen blasting fire at a parasitic-plant-like enemy from a device on his left hand, though it's not clear if this is one of Link's new abilities or if it is a flamethrower-type weapon that he can acquire.
Finally, just as it was in the previous trailer, Hyrule Castle is seen ascending into the sky, seemingly lifted by Malice. It ends with an eerie shot of the castle suspended in midair, a giant cloud of Malice tarnishing a beautiful view of the sun setting across Hyrule for a truly melancholic scene.
An official title was not announced during today's Nintendo Direct, which means we'll unfortunately have to continue calling it the "Breath of the Wild sequel." However, it was at least confirmed that the game will release 2022.
Leave a Comment