As part of this year's PC Gaming Show, a small team out of Poland decided to go hard for RPG fans. SacriFire, from Pixelated Milk, is yet another pixelated game influenced by the 16-bit era but touched up with modern style and possibilities. It's not just the presentation (including music from longtime Tales of composer Motoi Sakuraba) that's intriguing though, as its debut trailer and KickStarter page leave a strong impression of what's to come gameplay-wise.
The combat in particular seems intriguing. A shapeshifting spirit weapon channeled through DIVOS gauntlets open the doors to flashy combos built around exploiting enemy weaknesses and affinities. All of this will take place in a hybrid real-time/turn-based system where you're actually able to target specific enemy body parts in the hopes of maiming them. That's at your own risk though, as you may just make yourself more vulnerable if you don't pick your time to strike carefully.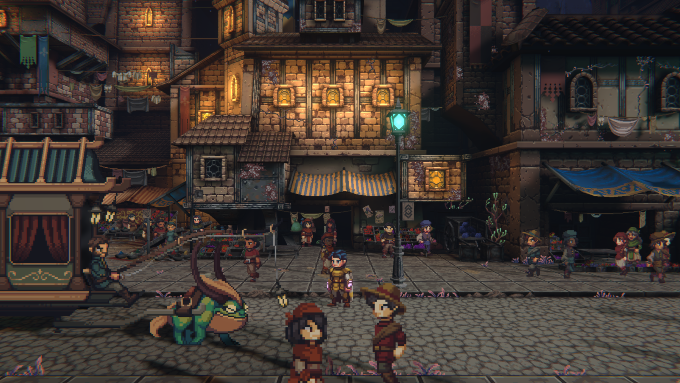 There's plenty more to dive into from SacriFire, with many of its gameplay ideas outlined on the campaign page. This includes world information and an introduction to main character Ezekiel Ridan. If you're curious, I highly suggest parsing through for all the fine details. Pledges are open now, with it taking about $25 to secure a copy of the game upon release in 2022 on Switch as well as PlayStation and Xbox consoles and PC.
Leave a Comment