E3 is switching into full gear now, with developers and publishers sharing updates more and more often. The latest updates come from XSEED, which has confirmed that it will be taking part in GamesRadar's Future Games Show.
As part of that announcement, XSEED confirmed Rune Factory 5 will see an English release in "early 2022" and that it will be part of the aforementioned show.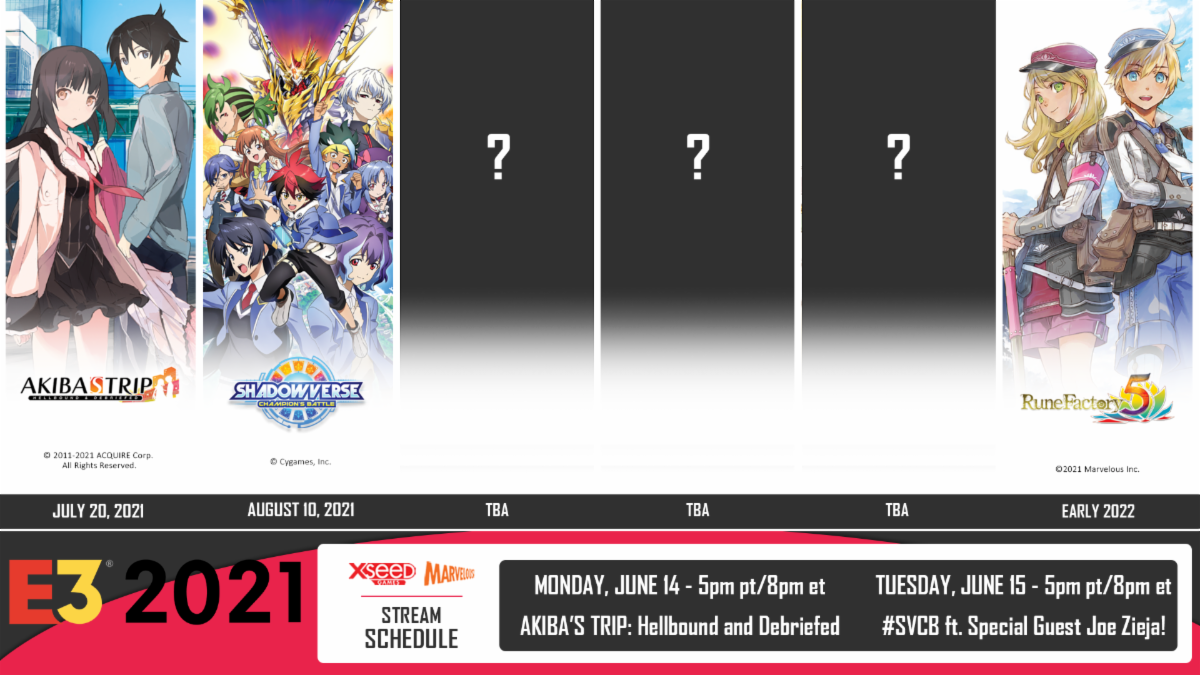 You'll be able to tune into the Future Games Show at on Sunday, June 13th, at 4 p.m. PT.

Leave a Comment