Previously we were graced by a collection of Kirby engagement rings, letting love flow freely all the way from Popstar to happy couples. Well now a new premium piece is on the way from U-Treasure, focusing not on a single life-moment but instead replicating a piece of Kirby lore.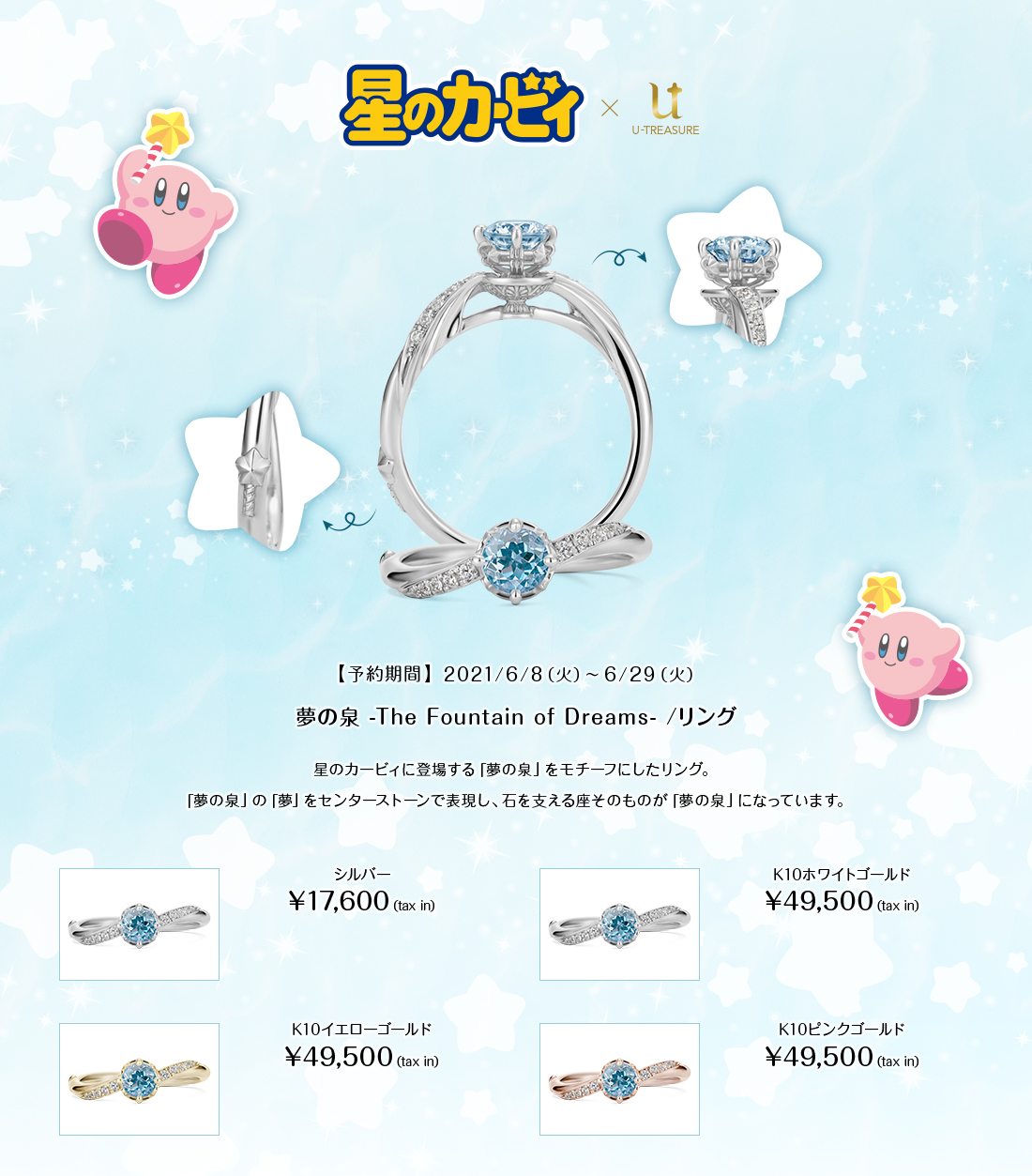 Four Fountain of Dreams rings will be released in October, setting a blue topaz in bands of varying metal and color. The stone's placement is in the Fountain itself, with its color a close attempt at reflecting all the overflowing all of Dream Land's overflowing restful nights. It's a gorgeous piece of jewelry, aiming to fully capture the essence of Kirby's first console adventure. Even the Star Rod appears as a small flourish on the band of the ring!
The silver variant is the most affordable, though it'll still set you back a little more than $160 once converted. The white, yellow, and pink gold versions will instead sell for just over $450. Orders are open now in Japan, and will remain so until June 29th.

Leave a Comment