Sometimes the ultimate maximum tomato you can find in life is the one you love most. Kirby has jumped his way into all sorts of occasions over the years, but are you ready for the insatiable super-tough pink puffball to enter your romantic life once again? Kirby-loving couples currently looking for engagement and wedding rings can head on over to U-Treasure's retail stores and online shop to purchase from a brand-new selection of adorable and classy items!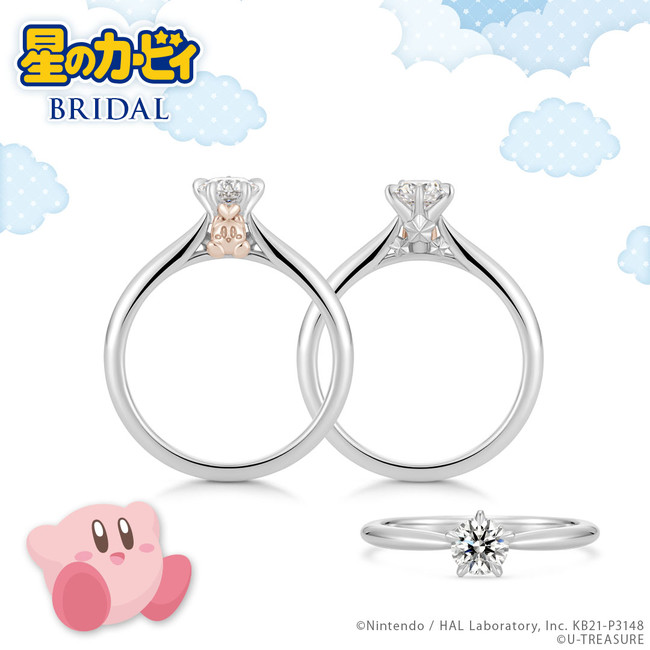 As can be seen in the photos above, the latest two new Kirby rings are inspired by the power of friendship found in Kirby: Star Allies. In the Friends Heart ring, Kirby can be seen holding a heart beneath the diamond pedestal while the star goal gate pattern sits on the opposite side. Meanwhile, the Love Power ring has the character protruding from the front with engravings of a Maximum Tomato, Invincibility Candy, and One-Up on the inside.
The Friends Heart ring retails for a whopping ¥297,000 (about $2,729.52), while the Love Power ring goes for ¥88,000 (around $808.75). For those interested in possibly importing these lifelong bonding rings now, both items are currently available for worldwide shipping!
---
Thanks to PR Times for the details.
Leave a Comment