Over a year since its release, an official soundtrack of the smash hit Animal Crossing: New Horizons is certainly overdue. Fortunately for fans of the game's soothing bops and catchy tunes, the two music collections based on the game, first announced back in April, will be released tomorrow, June 9th.
The first is the Animal Crossing Original Soundtrack BGM Collection which, as the title suggests, consists of all of the game's background music. It has 173 tracks split across four CDs and is priced at ¥4,950 (around $45.21 | £31.95). The other is the K.K. Slider Music Collection, which collects 95 instrumental tracks from the discography of musical mutt Totakeke across three CDs and is available for ¥4,400 (around $40.18 | £28.40).
Nippon Columbia, which Nintendo has partnered with to distribute the collections, has released a four-minute preview on YouTube, featuring quick samples of multiple songs from both soundtracks.
A limited-edition release will include both compilations for ¥11,000 (around $100.46 | £70.99), which is packaged in a special box with an exclusive K.K. Slider earphone case and art book. The full tracklists and art book for the K.K. Slider Music Collection is also available for viewing on the Columbia Japan website.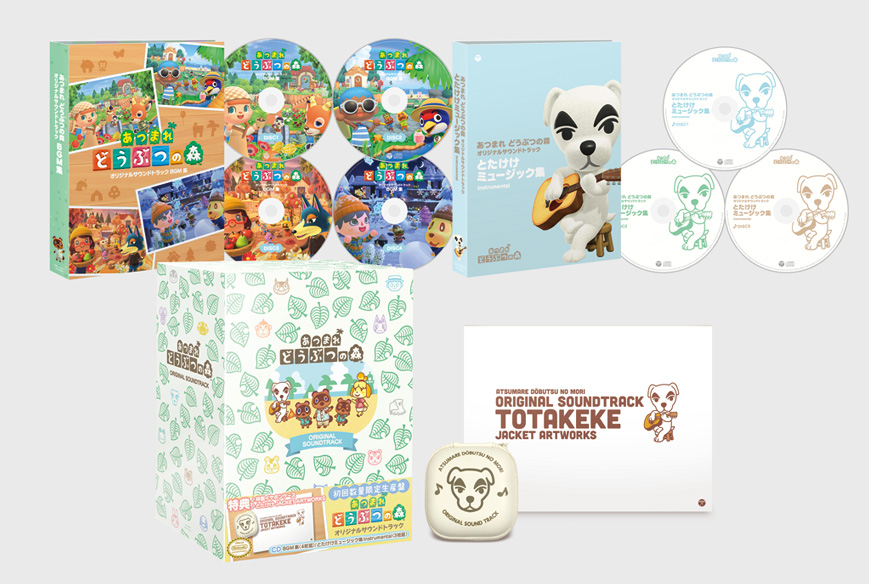 All three collections are still available to order at Play-Asia. Plus, you can save 5% on orders over $20 when using our code, NINWIRE, at checkout.
Leave a Comment