When the chips are down and the world needs saving, you can always count on the kids who have spent hundreds of hours studying the apocalypse across countless video games. The Last Kids on Earth and the Staff of Doom, the first game set in the universe of the New York Times best-selling books and Netflix series adaptation, has officially launched! In this kid-friendly post-apocalypse, it's up to the kids of Wakefield to band together and save the world from the nefarious Queen Malondre before her plans can bring the earth to ruin.
"In The Last Kids on Earth and the Staff of Doom, fans can immerse themselves in an all-new story, exploring the massive town of Wakefield and taking on hordes of zombies. Play as the series' legendary heroes Jack, Quint, June and Dirk, as they search for the missing pieces of the ultra-powerful 'Staff of Doom' and try to overcome Malondre, the Queen of the Slime Monsters, as she seeks to summon Rezzoch, the Ancient Destructor of Worlds. Players will be able to jump into 1-4 player offline couch co-op mode, which will soon be followed by a patch that will add online multiplayer functionality later this year."
Max Brallier, the Author of The Last Kids on Earth book series and creator of its Netflix adaptation shared his excitement for bringing his universe to life in game form:
"As a lifelong gamer, bringing The Last Kids on Earth to life on consoles and PC is an absolute dream come true. Atomic Cartoons, Cyber Group Studios, Outright Games, and Stage Clear Studios have been incredible partners–and I believe we've managed to create something truly special. I'm incredibly excited for fans to interact with the world of Last Kids in an entirely new way – as their favorite characters!"
The Last Kids on Earth and the Staff of Doom is available now on the Nintendo Switch eShop for $39.99. The game is also available as a physical release for the same price from various retailers (like GameStop, Walmart, and Best Buy), though it's currently out of stock on Amazon.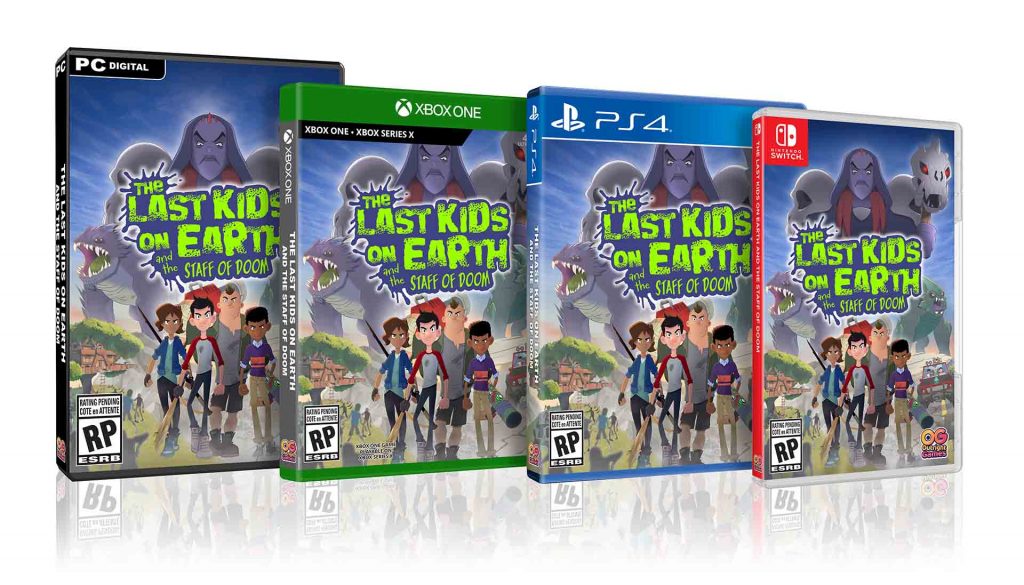 Leave a Comment