It's a great summer for Switch owners, and that's even before Nintendo's E3 Direct in just a couple of weeks. Part of that, for me, is NEO: The World Ends with You. This long-awaited follow up to the DS favorite is moving years and streets ahead for Shibuya, expanding its horizons while maintaining that signature style.
Speaking of, fans of the original will be pleased to know that you'll be able to grab some familiar fashion in-game. Neku Sakuraba may not be the main character this time around, but his outfit will be featured as equipment. Not only that, but it'll be gifted to those who pre-order NEO: TWEWY from the eShop or pick it up within one month of its release.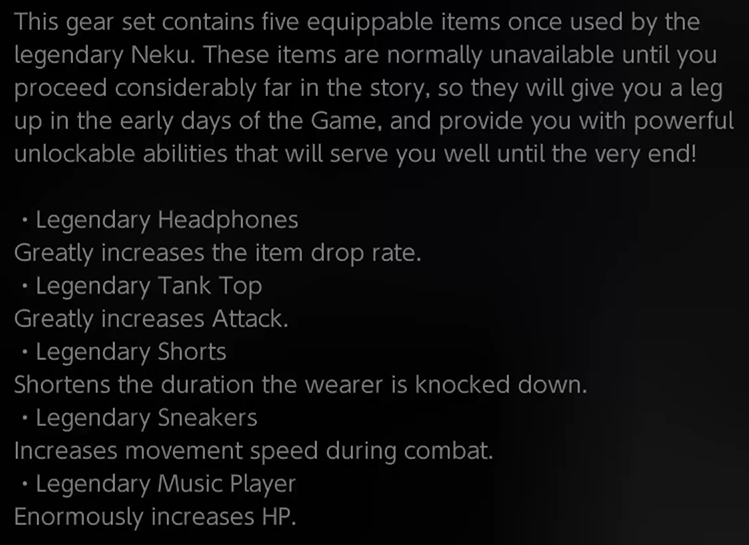 Just like in the previous game, clothes will be your equipment. In fact, Neku's threads was equipment in The World Ends with You previously, mostly of the Jupiter of the Monkey brand but also a little Gatito for the trademark phones. For anyone concerned that this Legendary Fashion Item Set is exclusive content only for those who pick up the game early, it appears it'll be accessible normally in game. This is simply early access to some iconic gear to get an early edge in the Reaper's Game.
It's also worth noting that at the moment it's unclear if the gear will be reflected in-game, visually.
Keep an eye out for any sort of offers for fans elsewhere in the world, as we come closer to NEO: The World Ends with You's Switch and PS4 release on July 27th.
Leave a Comment