Released digitally on the Nintendo eShop back in December, PixelJunk Eden 2 is the latest game to enter the physical Nintendo Switch library thanks to Limited Run Games. Available now as an open 4-week pre-order, Limited Run Games is offering two editions of the game (Physical and Collector's) as well as a 2-LP vinyl of the game's OST.
Physical Edition ($29.99)
The Physical Edition is fairly basic – inside you'll get PixelJunk Eden 2 on a physical cartridge and the Garden color chart handbook all for $29.99.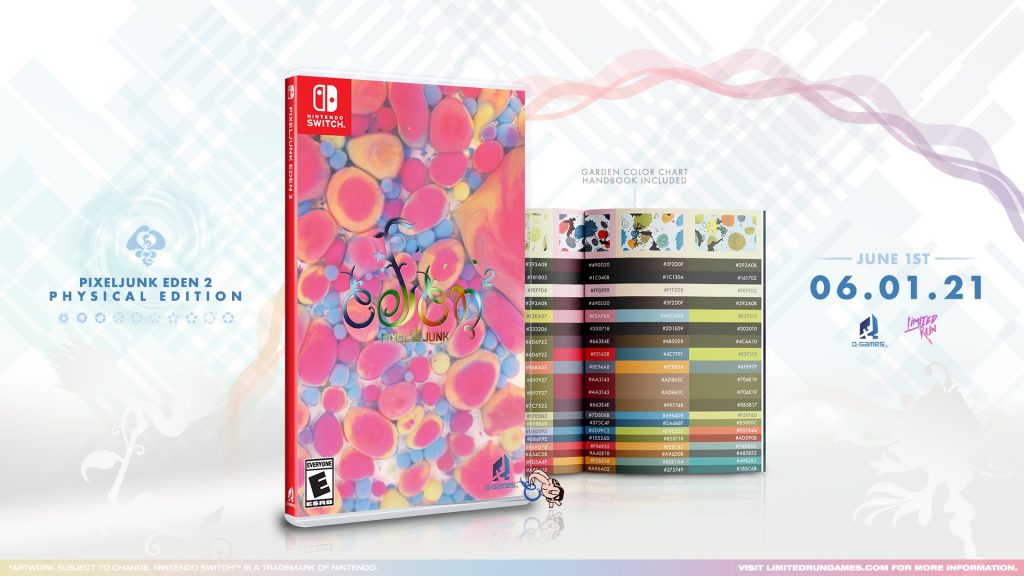 Collector's Edition ($84.99)
"The Collector's Edition includes: a physical copy of PixelJunk Eden 2 on Nintendo Switch, the Garden color chart handbook, a holographic collector's box, holographic display sleeve, an art book, the complete PixelJunk Eden series 3-disc soundtrack, lithographic prints, Grimp Silk, and diffraction glasses."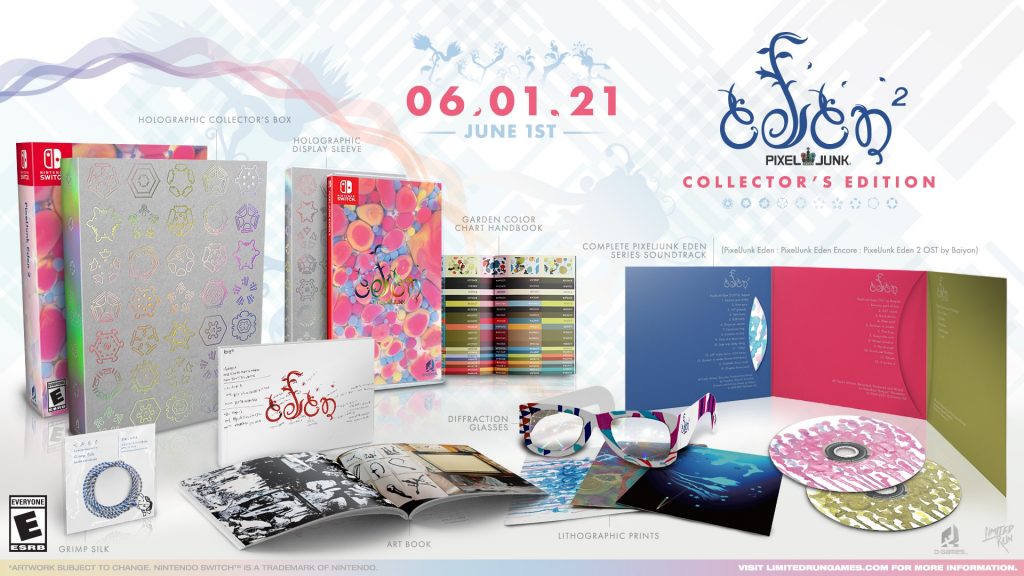 Vinyl ($39.99)
"PixelJunk Eden 2 OST by Baiyon on 2-LP vinyl mastered at the best possible quality. The vinyl includes two new remixes from the original PixelJunk Eden and is pressed on glow-in-the-dark galaxy vinyl. Includes thick UV printed jacket and inner sleeves. Artwork and Design by Baiyon." Please keep in mind that due to the current 2021 Vinyl delays, Limited Run Games is estimating that it'll be 5 to 8 months after the pre-order window closes for the 2-LP vinyl to ship.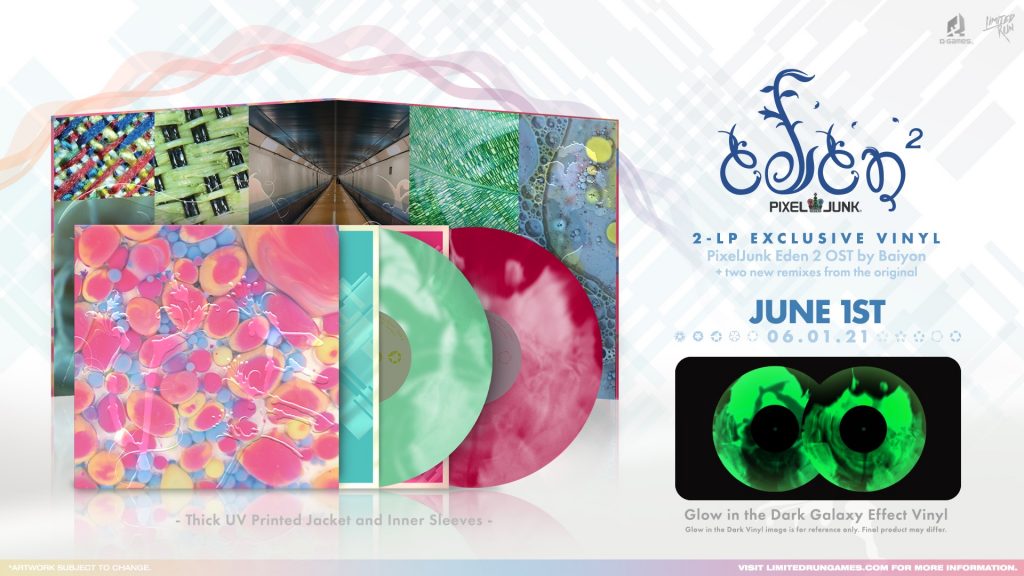 Side A
1. Become part of this

2. New eyes

3. 167 ghianda

4. Vent blanc

Side B
1. RGBToHSL

2. Ocaso en cenote

3. Capricious frog

Side C

1. Schatten im licht

2. Vista of a desert bird

3. Snip snip clang clang

Side D
1. ~HSL()

2. 637 volpe (Baiyon 2020 Remix)

3. Summer in winter (Baiyon 2020 Remix)
Currently, there are no purchase limits in place for the vinyl, Physical edition, and Collector's edition of PixelJunk Eden 2. Pre-orders will be accepted until Sunday, July 4th at 8:59 p.m. PT | 11:59 p.m. ET.
Leave a Comment