There's a case for Sonic the Hedgehog being the most ported game ever, rolling around at the speed of sound on anything Sega can get their mascot on. That classic has already made multiple runs on Switch, such as the lovely Sega Ages version, but one more can't hurt, right?
Sonic Origins was announced as part of Sonic Central, and despite having played through all its parts previously, there's one extra welcome addition. Have a look at the short but sweet list below:
Sonic the Hedgehog

Sonic the Hedgehog 2

Sonic CD

Sonic 3 & Knuckles
That's right, Sonic 3 & Knuckles has finally gotten into one of these! Whether difficulties with emulating the game's lock-on technology or issues with its (excellent) soundtrack have been the reason, S3&K has consistently been left in the dust. The upcoming version will even have widescreen support, a welcome get for the Genesis gem.
Sonic Origins will be releasing sometime in the future, and though no platforms were confirmed, it's hard to imagine it not being on Nintendo Switch.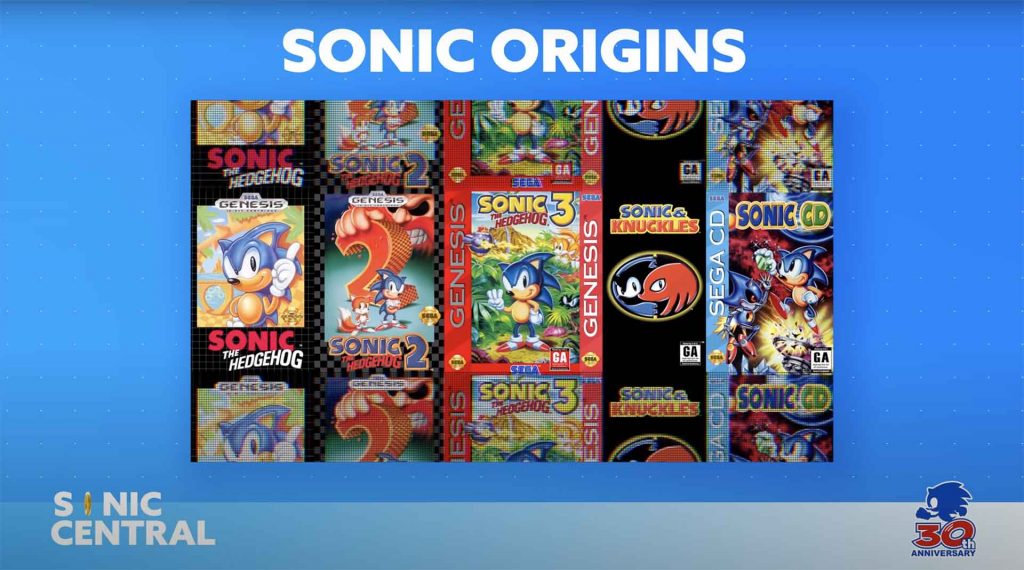 Leave a Comment