Behold, the super reincarnation of the Disgaea series is nearly complete! Disgaea 6 will be here in just over a month, with a new look and new astronomical heights for its level and damage numbers. If you're interested in seeing what's in store with the latest in the long-running strategy series, have a look at this new trailer and load up the Nintendo eShop.
That's right, a free demo is upon us that'll feature the game's first two chapters. Not only that, you'll be able to transfer your save data to the full version. Plus, NIS America is hosting "A HL of a Lot of Damage Demo Contest", asking fans to submit their highest damage attack via screenshot. The player that deals the most damage will have a Prinny to call their own – the Plump "Zed" Prinny Plush! You have until Tuesday, June 29th at 11:59 p.m. PT to enter.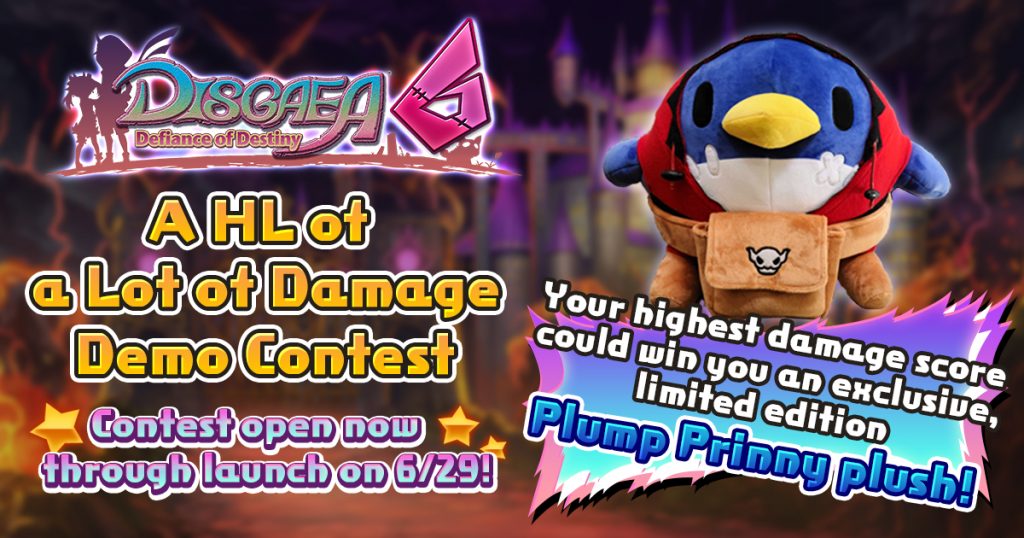 If you're a Disgaea diehard (or a proud Prinny supporter) already, you'll be happy to know owning any of the following titles (digitally) will grant you a 10% discount on Disgaea 6: Defiance of Destiny:
Disgaea 6: Defiance of Destiny will be available on Nintendo Switch on Tuesday, June 29th.
Leave a Comment