Ahead of its release on Friday, June 18th, The Pokémon Company is bringing back the Play! Pokémon pre-release event distribution for the Pokémon TCG: Sword & Shield — Chilling Reign expansion. Following the same guidelines as the previous expansion, Pokémon TCG: Sword & Shield — Battle Styles, the event will have no onsite tournament. Instead, participants will be able to get their Pokémon TCG: Sword & Shield — Chilling Reign Build & Battle Box at their local participating retailer on Saturday, June 5th.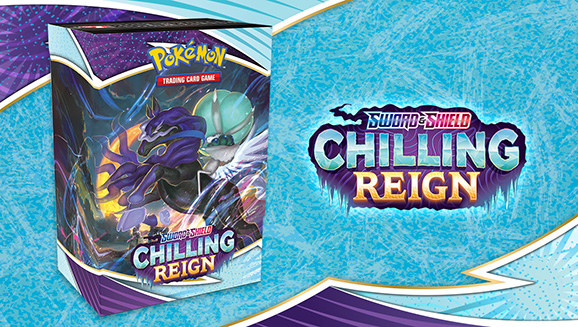 From the official Pokémon blog:
The new Pokémon TCG: Sword & Shield—Chilling Reign expansion is slated for release on June 18. The good news is you don't have to wait that long to get your hands on them, as select retailers will be selling Sword & Shield—Chilling Reign Build & Battle Boxes starting June 5. It's an exciting opportunity to give the expansion a sneak peek before its official release and even build a playable deck in the fast-paced Prerelease format.

The Prerelease format allows you to construct and compete with a 40-card deck with four Prize cards set aside at the start of play. It's a perfect opportunity to dive into the expansion by playing some quick matches and begin developing strategies ahead of the expansion's release. Each Build & Battle Box includes a 23-card Evolution pack featuring key cards from current and prior sets, including one of four unique foil promo cards. You also get four Pokémon TCG: Sword & Shield—Chilling Reign booster packs and a deck-building tip sheet.
To find a participating store near you, you can use the Store Finder page. Some stores are selling the Build & Battle boxes right now via pre-order and are limited to 1 or 2 per person.
Yet… chances are finding the Build & Boxes won't be as easy this time. Unfortunately, the demand for Pokémon TCG hasn't slowed down, with the most recent news coming from US retailer Target banning the sale of all trading cards temporarily due to guest and employee safety. While, yes, The Pokémon Company recently updated its statement on product availability concerning new expansions today – "For new Pokémon TCG expansions launching in the future, we are maximizing production to increase product availability upon release, and we will continue to reprint the products to replenish stock at retailers as soon as possible." – meeting the actual demand hasn't been solved so far. Even with today's announcement for these Battle & Build boxes, eBay listings for the unreleased item have already appeared.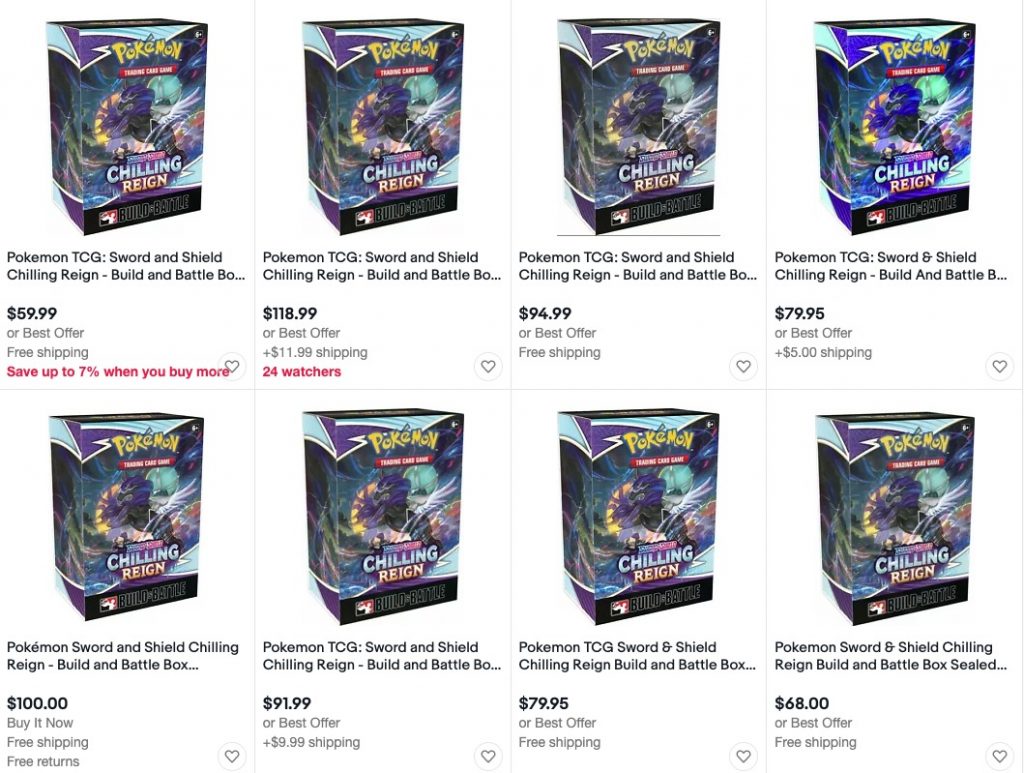 For those who collect and play the trading card game, I wish you all the luck in trying to find the cards at MSRP.
Pokémon TCG: Sword & Shield — Chilling Reign will be released on Friday, June 18th at participating retailers online and/or in-store.
Leave a Comment