It's been tough for fans and competitors in the world of Pokémon TCG. Besides the fact that in-person events are still canceled, the recent surge in popularity for the trading card game has made it difficult to even find packs at MSRP. Even now, despite the recent statements to increase production, you have other factors affecting the merchandising chain of command. This past weekend, the Shining Fates expansion wasn't available at various GameStop locations due to the company's distribution centers being located in Texas and Kentucky (which the former is enduring the worst winter storm of this generation and the fallout from it).
So, in order to get the next expansion set, Battle Styles, into more hands, Play! Pokémon is bringing back the Build & Battle boxes. Usually distributed at preview and official Play! Pokémon events, select retailers that typically host the mini-tournament events will be selling the Build & Battle boxes.
From the official Pokémon website: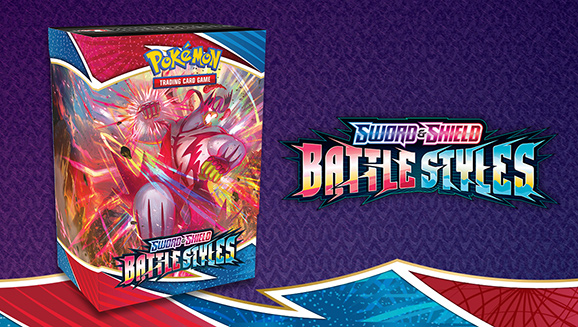 Starting March 5, 2021, select retailers will be selling the Pokémon TCG: Sword & Shield—Battle Styles Build & Battle Box, giving fans the opportunity to check out the expansion before its release date and build a playable deck in the fast-paced Prerelease format.

This format lets players construct and compete with a 40-card deck with four Prize cards set aside at the start of play. It's a great way to get in some quick games with family or friends and begin developing strategies ahead of the expansion's release. Each Build & Battle Box includes a 23-card Evolution pack featuring key cards from current and prior sets, including one of four unique foil promo cards. You also get four Pokémon TCG: Sword & Shield—Battle Styles booster packs and a deck-building tip sheet.
To find a participating store near you, you can use the Store Finder page. Some stores are selling the Build & Battle boxes right now via pre-order and are limited to 1 or 2 per person.
Pokémon TCG: Sword & Shield — Battle Styles will be released on Friday, March 19th.
Leave a Comment