A number of Nendoroids celebrating the Kingdom Hearts series have been released by Good Smile over the years, with Sora and Riku standing among the popular characters. And now fans can get excited for another new figure to join their collections, as Kairi from Kingdom Hearts III will arrive later this year.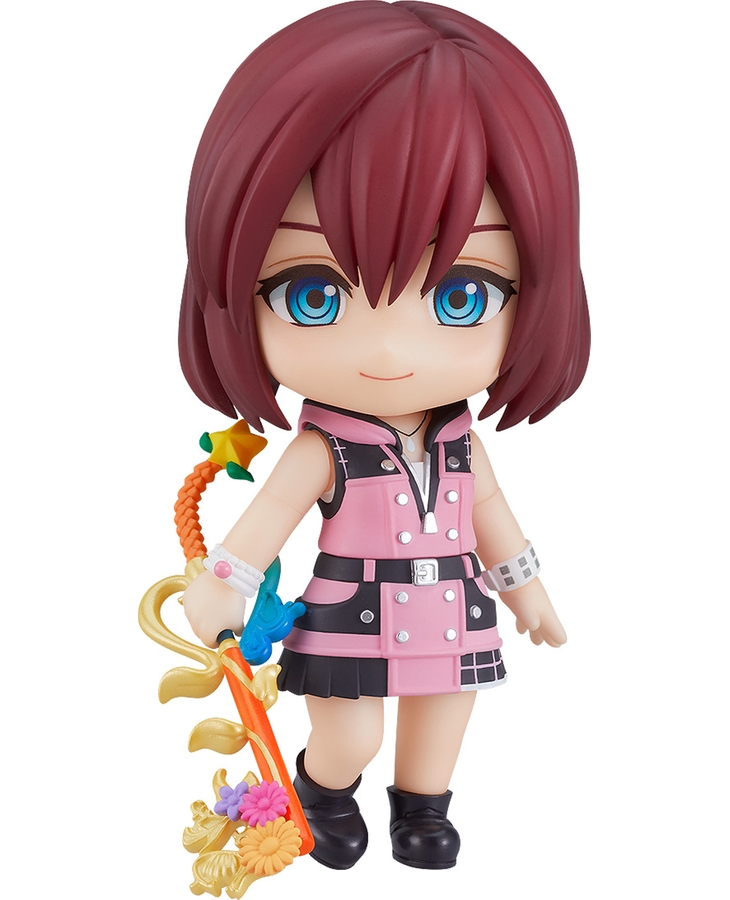 Included with Kairi are a number of accessories: three face plates (standard expression, combat expression, and a gentle smile expression), as well as optional parts (Kairi's Keyblade, Destiny's Embrace, and a paopu fruit and a sea salt ice cream).
Are you prepared to add Sora and Riku's best friend to the mix in Nendoroid form? Kairi will release at the end of the year, this December 2021. For the time being pre-orders are open directly through the Good Smile Online Shop. When orders are available elsewhere, we'll be sure to let you know — so make sure to follow @NinWire and @WireDeals to stay updated!
Leave a Comment