Since the beginning of the year, Re-Ment has announced plenty of new Pokémon blind box figure sets, however, fans didn't receive a new look at any upcoming collectibles during the entire month of April. Finally, after skipping out on a month of new announcements, Re-Ment has recently unveiled Pokémon Pocket Bonsai and Pokémon Dreaming Case 3 blind boxes that will be releasing this summer.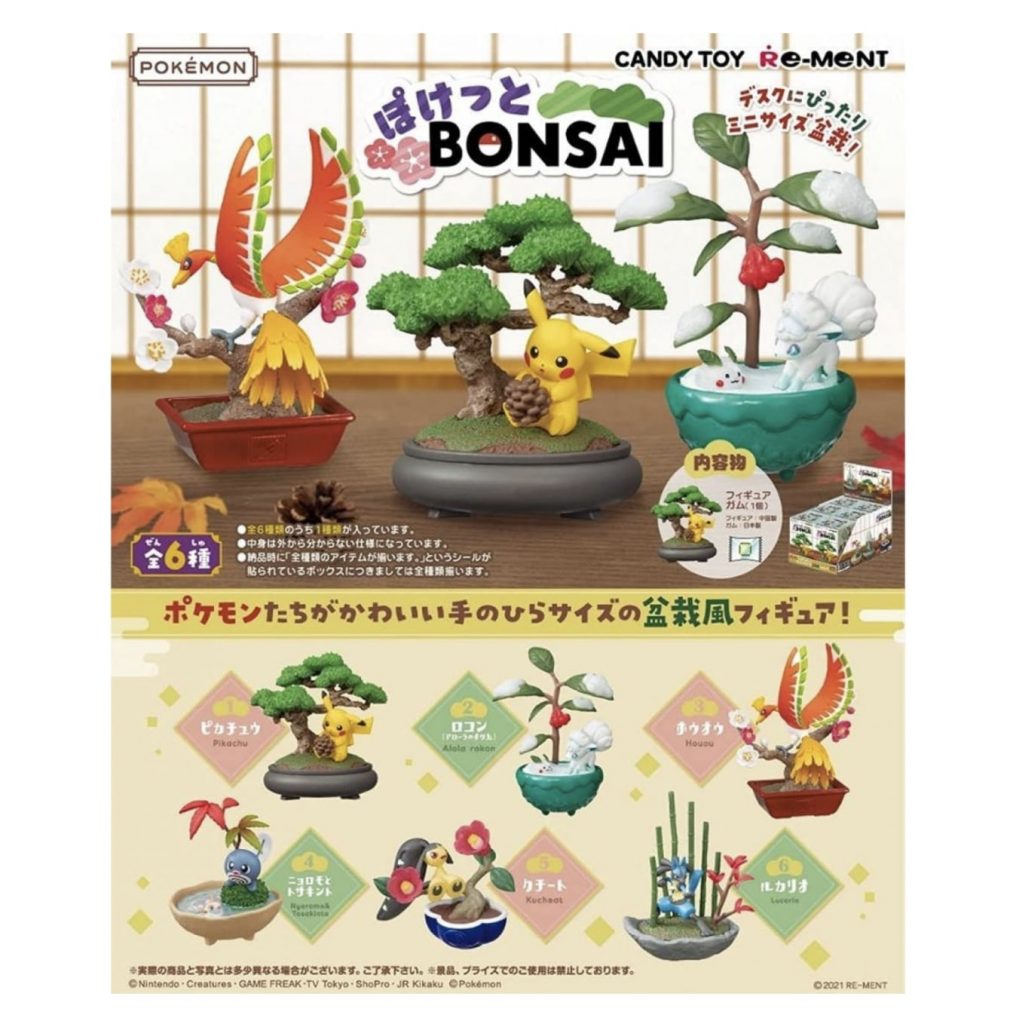 In the Pokémon Pocket Bonsai set, species from across the generations will interact with the atmospheres of Japanese zen gardens. Ho-Oh, Pikachu, Alolan Vulpix, Poliwhirl, Mawile, and Lucario are all six featured figures that will appear in the set of pocket monsters relaxing below and above unique outdoor atmospheres. The Pokémon Pocket Bonsai figures will retail for 935¥ each (about $8.60, tax included) when they release on Sunday, August 7th.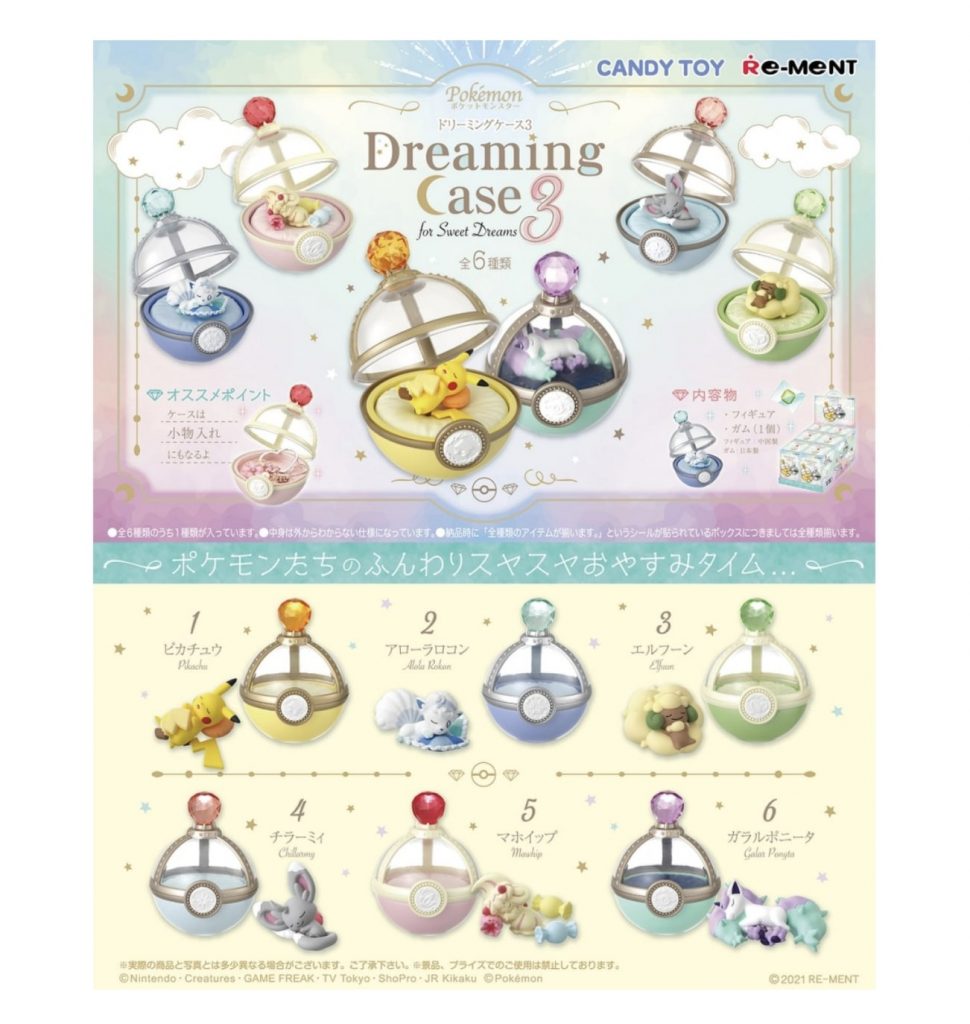 Meanwhile, the Pokémon Dreaming Case 3 figures will see several fan-favorite creatures sleep once again in Poké Ball-themed jewel cases. While Pikachu and Alolan Vulpix will also make an appearance in this set, the other four additional species customers can collect will be Alolan Ponyta, Alecremie, Mincinno, and Whimsicott. The Pokémon Dreaming Case 3 blind box figures will also retail for the same price as the Pokémon Pocket Bonsai lineup when it releases on Monday, August 30th.
For those interested in purchasing either the Pokémon Pocket Bonsai or Dreaming Case 3 figures, you can head on over to Play-Asia and use our discount code NINWIRE to receive 5% off your purchase at checkout!
Leave a Comment