Over the last few years, toy company Re-Ment has continued to work with The Pokémon Company and HAL Laboratory to bring both the Pokémon world and Dreamland to life through various blind box figure sets. While their releases may be quite some time off from now, the company has issued a first look at three new upcoming Pokémon blind box collections releasing this June.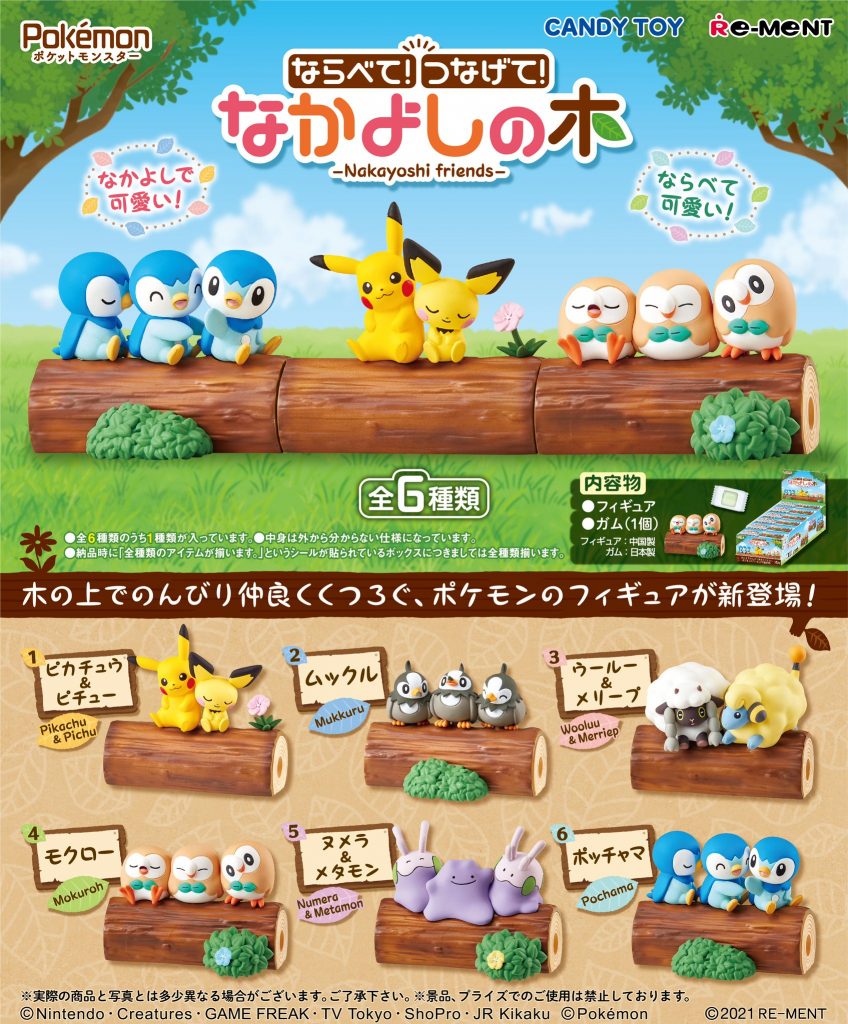 First up on the announcements page is the Pokémon Nakayoshi Friends collection. This set of figures featuring various popular Pokémon from across the generations poses them atop fallen tree logs that can be evenly lined up to create one satisfying row. The collection features Pikachu, Pichu, Starly, Mareep, Wooloo, Rowlet, Piplup, Ditto, and Goomy. The six different collectibles will retail for 750 ¥ (tax not included, about $6.91) each when they release on Saturday, June 26th.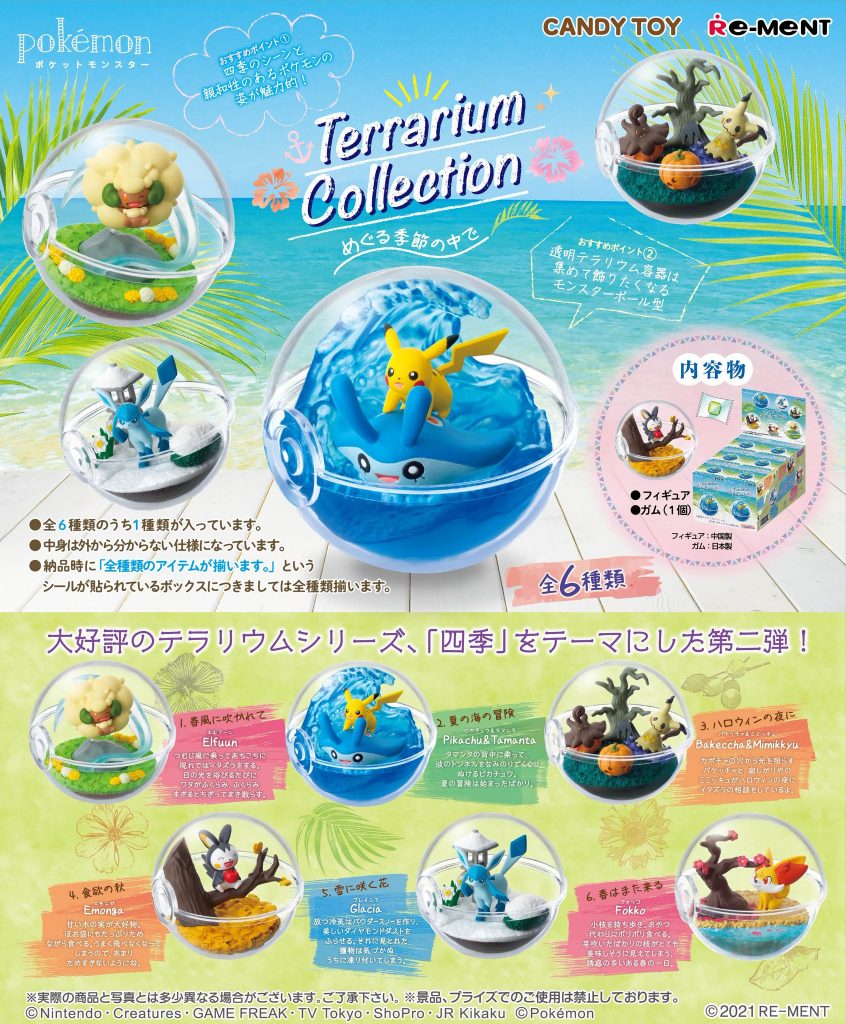 Releasing the same day as the Nakayoshi Friends collection for 800 ¥ a piece (tax also not included, around $7.37) is the next set of characters in the popular Pokémon Terrarium Collection. These Pokémon capsules showcase various seasons through different scenarios and creature habits. The latest set of terrariums holds Glaceon, Pikachu, Mantyke, Mimikyu, Pumpkaboo, Emolga, Fennekin, and Whimsicott.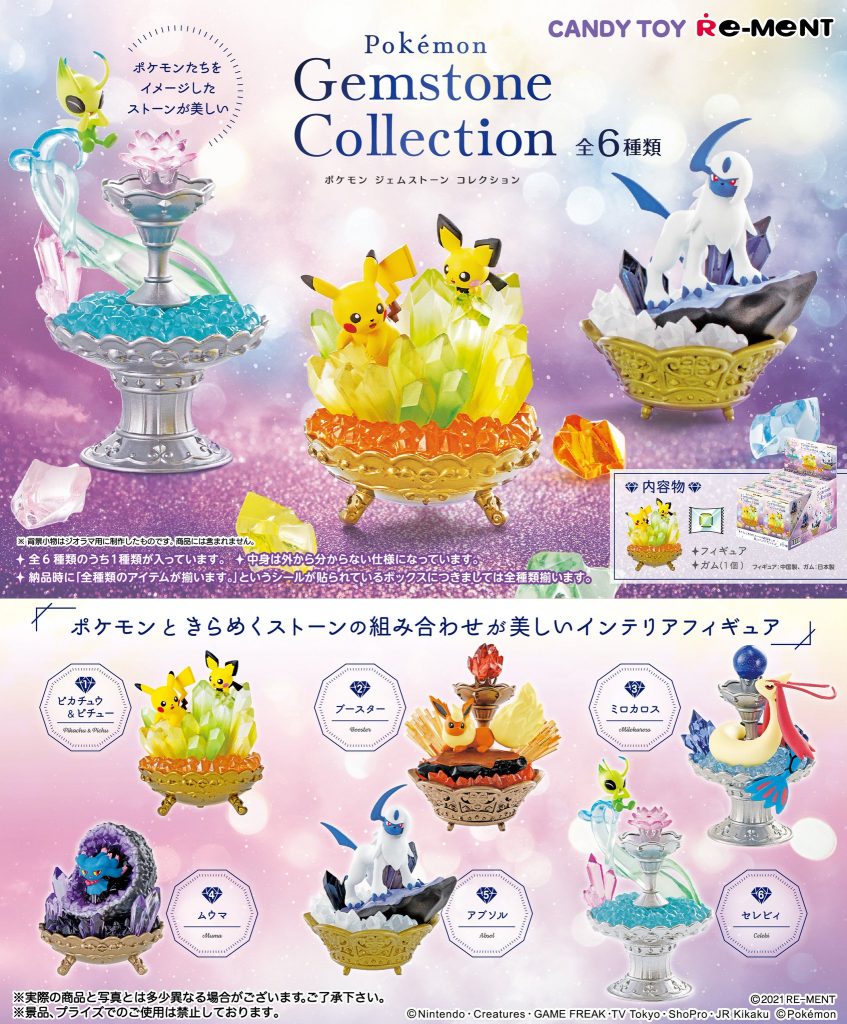 Last but not least is the gorgeous Pokémon Gemstone Collection featuring Milotic, Celebi, Flareon, Absol, Misdreavus, and a combo figure of both Pikachu and Pichu. These figures sit atop gem glistering masses above a single color-coded plate that matches each species' iconic palettes. Each figure in the Pokémon Gemstone Collection will retail for 850 ¥ (tax not included, roughly $7.83) and release two weeks prior to the other sets on Monday, June 14th.
Will you be picking up any of the figures in the Pokémon Nakayoshi Friends, Terrarium, or Gemstone Collections? When Re-Ment announces more Pokémon and Kirby figures in the future we'll be sure to let you all know!
Leave a Comment