We all know and love the Kirby Café, but it may have to step up on the baking front based on these new Re-Ment figures. The latest set of eight collectible boxes is all wrapped up with a delicious theme, that being Kirby's very own Bakery Cafe.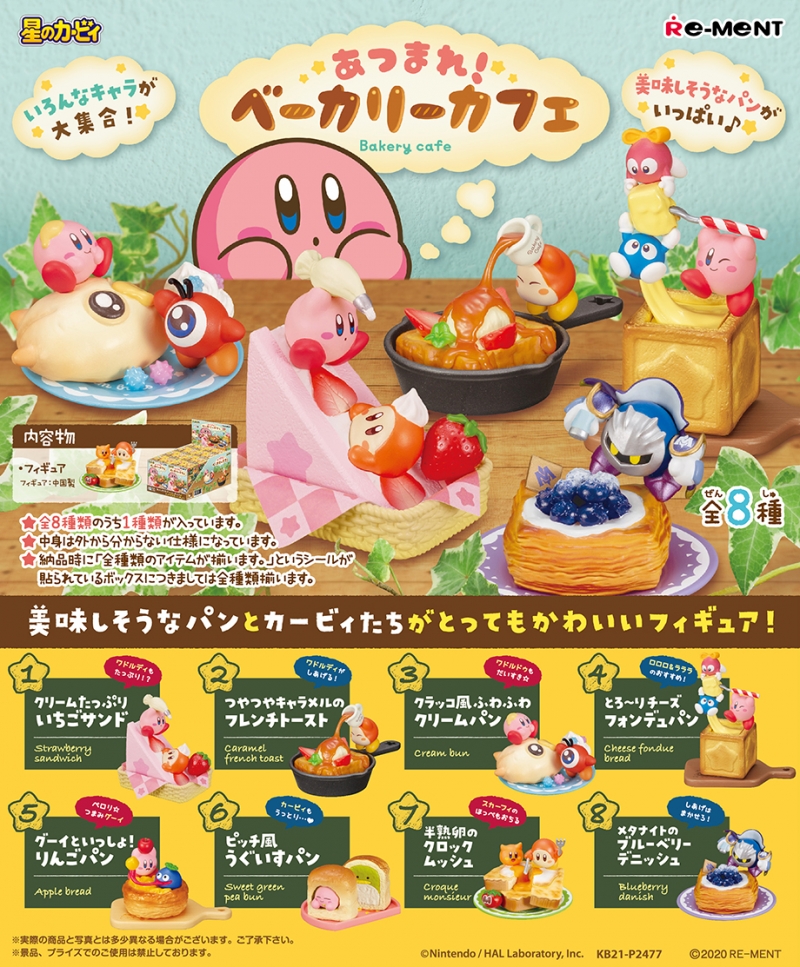 Most of the figures pair Kirby with a friend and a tasty treat. While most of the usual suspects are present, we've also got some seldom seen guests like Lololo & Lalala and Pitch. 
The full set is listed below:
Strawberry Cream Sandwich (Waddle Dee)

Caramel French Toast (Waddle Dee)

Kracko Cream Bun (Waddle Doo)

Cheese Fondue Bread Block (Lololo & Lalala)

Fluffy Apple Bread (Gooey)

Sweet Green Bun (Pitch)

Croque Monsieur (Waddle Dee & Scarfy)

Blueberry Danish (Meta Knight)
The Kirby Bakery Cafe Re-Ment figures will release on February 8th – try not to shop while hungry!
Leave a Comment