Well, that was quick! We haven't even reached summer in the northern hemisphere yet but Build-A-Bear is getting ready to dress up its Tom Nook and Isabelle plushes with a pair of their winter outfits.
Starting tomorrow, May 11th, you'll be able to pick up the winter outfit variants pictured above via Build-A-Bear's website.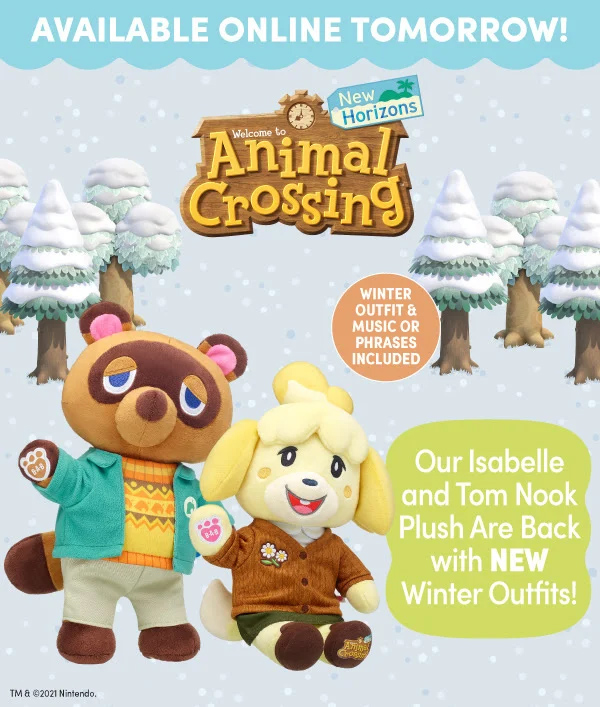 Build-A-Bear previously confirmed a new Animal Crossing character will be hitting the range this summer, so there's even more to come.

Leave a Comment