Nintendo's latest fiscal year report is finally here, covering the fiscal year starting April 2020 through March 2021. Needless to say, it was quite the unusual year, yet the company managed to make the most of the global pandemic and reached new heights of Switch sales.
Starting with the hardware, the Switch and Switch Lite combined sold 28.83 million units over the past year, bringing the system to 84.59 million units sold overall, overtaking the Game Boy Advance. We'll just have to wait and see if it has managed to overtake the Wii's whopping 101 million lifetime sales this time next year…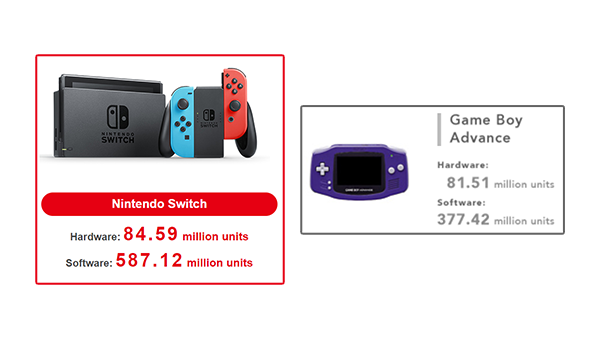 As for software, Animal Crossing: New Horizons and Mario Kart 8 Deluxe are still going strong at 32.63 million and 35.39 million respectively. The most noteworthy newcomer, Super Mario 3D World + Bowser's Fury, sold 5.59 million units, while Super Mario 3D All-Stars hit 9.01 million. Chances are the latter won't grow much beyond that now it has been officially delisted, but it's worth keeping an eye on 3D World.
Overall, compared to the previous fiscal year, hardware sales were up 37.1% while software was up 36.8%.
Finally, Illumination Entertainment founder Chris Meledandri is nominated to be an "Outside Director", giving advice to the company and supervising management from an objective perspective. Illumination is currently working on the animated Mario movie.
We'll be sure to bring you Nintendo's next fiscal report for the 3 month period ending June 30, 2021 around early August, if last year was anything to go by.

Leave a Comment