May 14th is going to be a great night for a curse. While Konami has not released a mainline Castlevania game since Lords of Shadow 2 debuted in 2014, the company has dropped multiple classic digital rereleases over time. Thanks to Limited Run Games, however, the digital version of the Castlevania Anniversary Collection will be finally making its way to the physical games front in four different variations. Have a look below at every upcoming limited release fans can begin ordering next month!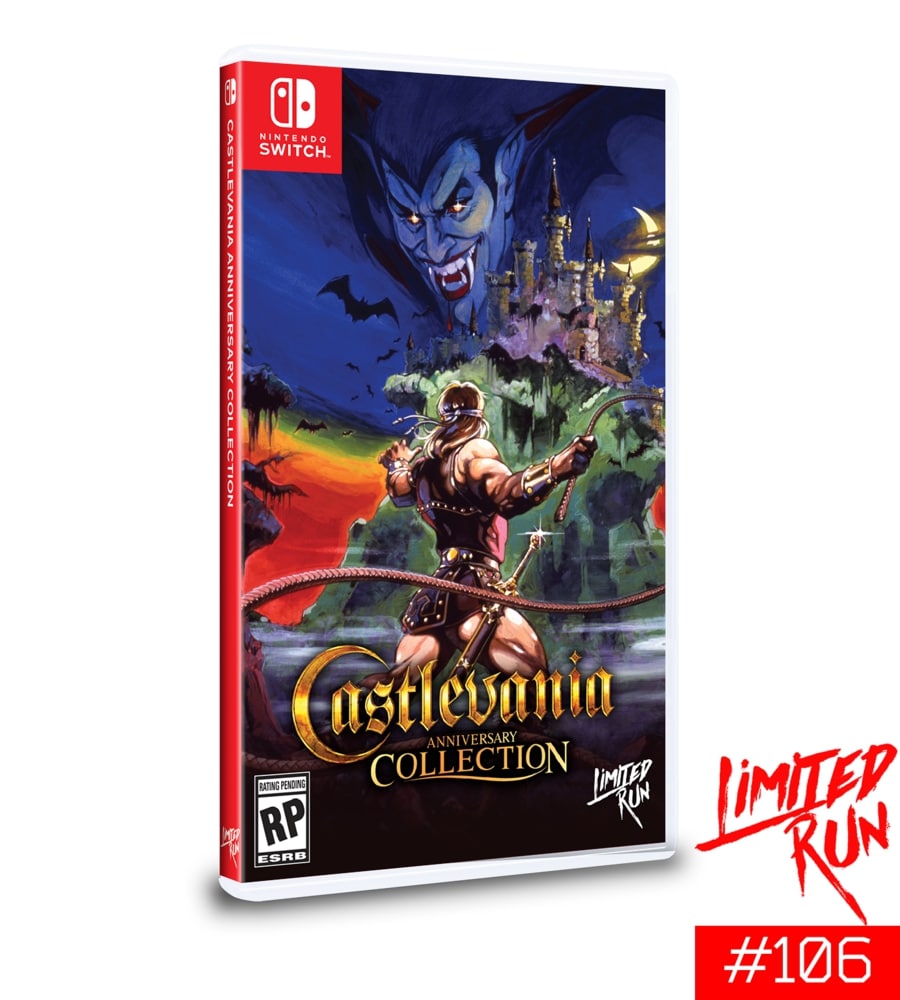 As can be seen above, along with the standard physical copy of the game that is priced at $34.99, there will also be three limited edition variants that pay homage to some of the series' earliest entries. In the same phantasmagoric fashion as the company's Bloodstained prequels, the classic edition of the Castlevania Anniversary Collection for $59.99 is styled after Konami's original Castlevania trilogy box art for the Nintendo Entertainment System.
Meanwhile, the Bloodlines edition going for the same price will have a stylized hard case packaging that the titular Sega Genesis title initially released with. Finally, the Ultimate Edition coming in at a hefty $174.99 will include replica boxes of all the included titles, a double-sided poster, the History of Castlevania: Book of the Crescent Moon book in physical form for the first time, a shadow box that plays music, and more!
The Castlevania Anniversary Collection is a thrilling compilation of Castlevania, Castlevania II Simon's Quest, Castlevania III Dracula's Curse, Super Castlevania IV, Castlevania The Adventure, Castlevania II Belmont's Revenge, Castlevania Bloodlines, and Kid Dracula. For those interested in any of the four variants of the Castlevania Anniversary Collection, pre-orders for all the editions will go live on Friday, May 14th, at 10 a.m. ET. You can visit the following link for the Standard, Classic, Bloodlines, and Ultimate editions right here to prepare yourselves for when pre-orders open in six weeks. Now, have at you!
Leave a Comment