Update (Wednesday, April 28th at 10:30 a.m. PT): Nintendo of America has made the Miitopia video public once more. It has been added to the article.
---
This weekend marks the beginning of May, meaning we're that much closer to the return of Miitopia. If you're a fan of Nintendo's creatable Mii avatars or just want an RPG that doesn't take itself all that seriously, look no further than this updated return from the 3DS days. Don't take our word for it though, as you can download a free demo now.
A free demo for #Miitopia is available now on #NintendoSwitch #eShop! Download and begin your comedy-filled adventure to bring down the Dark Lord today! The demo even features save-data transfer with the full version!

Download the demo and pre-order now: https://t.co/Ms9CjCkjBc pic.twitter.com/KVXB5xg15Z

— Nintendo of America (@NintendoAmerica) April 27, 2021
Not only will this give you a taste of its kind of fun, but it will also allow you to transfer data over to the full version once released. A new trailer details this and much more that can take place in the wacky RPG.
Nintendo also updated Miitopia's game page and there we were treated to some artwork featuring amiibo outfits!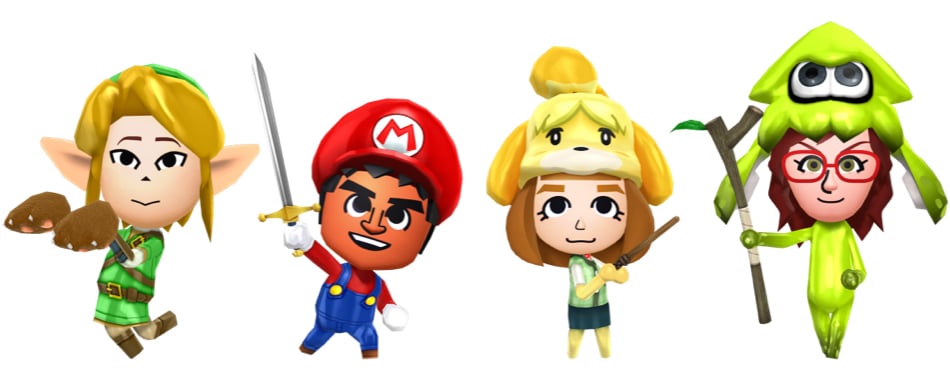 These include costumes based on Link, Mario, Isabelle, and Inklings in their squid form. All amiibo are compatible with the game, but not all will unlock a Nintendo-themed Mii costume for your party. Those that don't unlock a costume will instead give you Game Tickets that can be used in an in-game Arcade. Using them there will allow you to win Gold and other resources for your face-saving adventure.
Miitopia will be galloping onto Switch on Friday, May 21st.
Leave a Comment