With the Pokémon series recently turning 25 and fast-food chain McDonald's offering new and exclusive TCG cards in the US, it should have been a celebratory time for Trainers. Unfortunately, mass scalping of the 25th-anniversary cards lead to widespread shortages, leaving many fans unable to obtain them without spending extortionate prices on eBay. Now that the Pokémon Happy Meals are heading to the UK, McDonald's is seemingly prepared to make distribution fairer to all customers.
McDonald's recently contacted VGC, telling the publication that customers will only be able to purchase one additional "toy" when one or more Happy Meals are bought within the same transaction.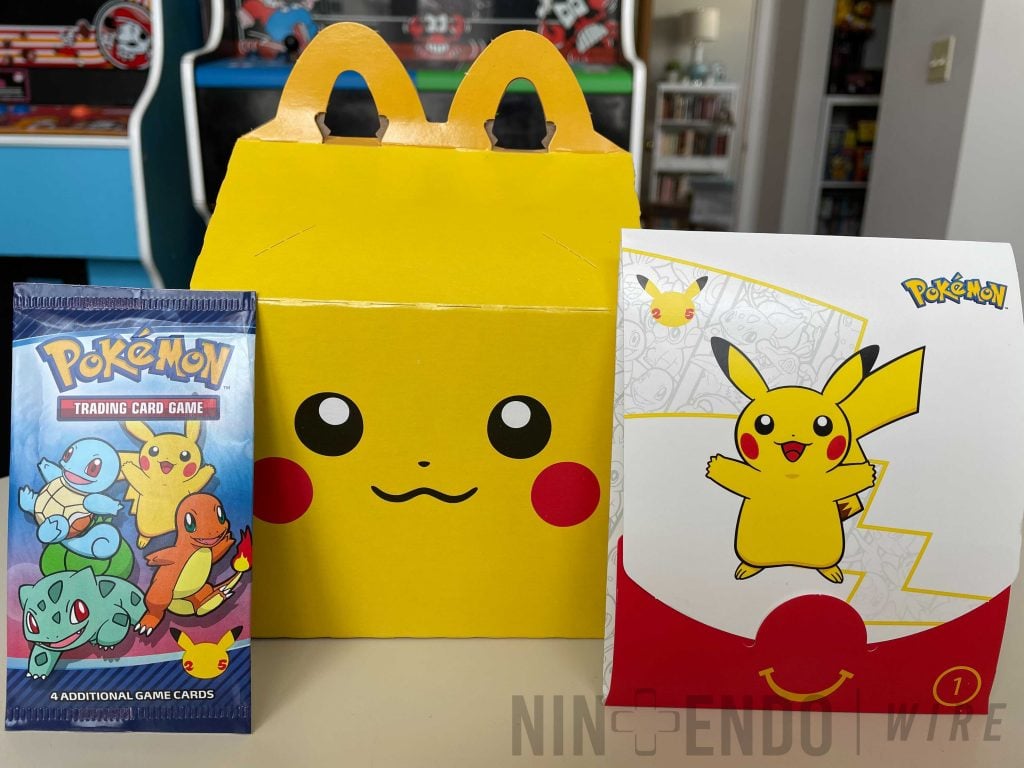 Image of the Pokémon Happy Meal meal that was distributed in the US earlier this year.
It has yet to be officially confirmed if the Happy Meals in the UK will include the same 25th-anniversary cards as the US. Though it seems likely with VGC also reporting that McDonald's staff are told that the Happy Meals will be "extremely popular." The company has also pledged to stop the distribution of plastic toys in Happy Meals starting in 2021, ruling out the possibility of collectible Pokémon figures in place of cards.
Here's hoping this limit will help British fans collect them all when Pokémon Happy Meals arrive in the UK starting Wednesday, May 19th.
Leave a Comment