The Order of Heroes' messenger owl awakens once again to bring the latest on Fire Emblem Heroes! That's right, a new Feh Channel has arrived and it details the next planned update for Nintendo's mobile strategy gacha game. Have a look at the nearly twelve minute video, and read on for a rundown of all the announcements.



First and foremost, in celebration of Golden Week there will be various bonuses and events for players beginning today (April 26th). Among them will be the return of all four Choose Your Legends summoning focuses, each with boosted Hero Fest rates of 8%. By completing Golden Week Quests, you'll be able to earn twenty free summons across the four of them. A Feh Twitter Quiz will also be held, letting players earn some extra Orbs. You're going to need them, too, once you see the next Feh Channel reveal…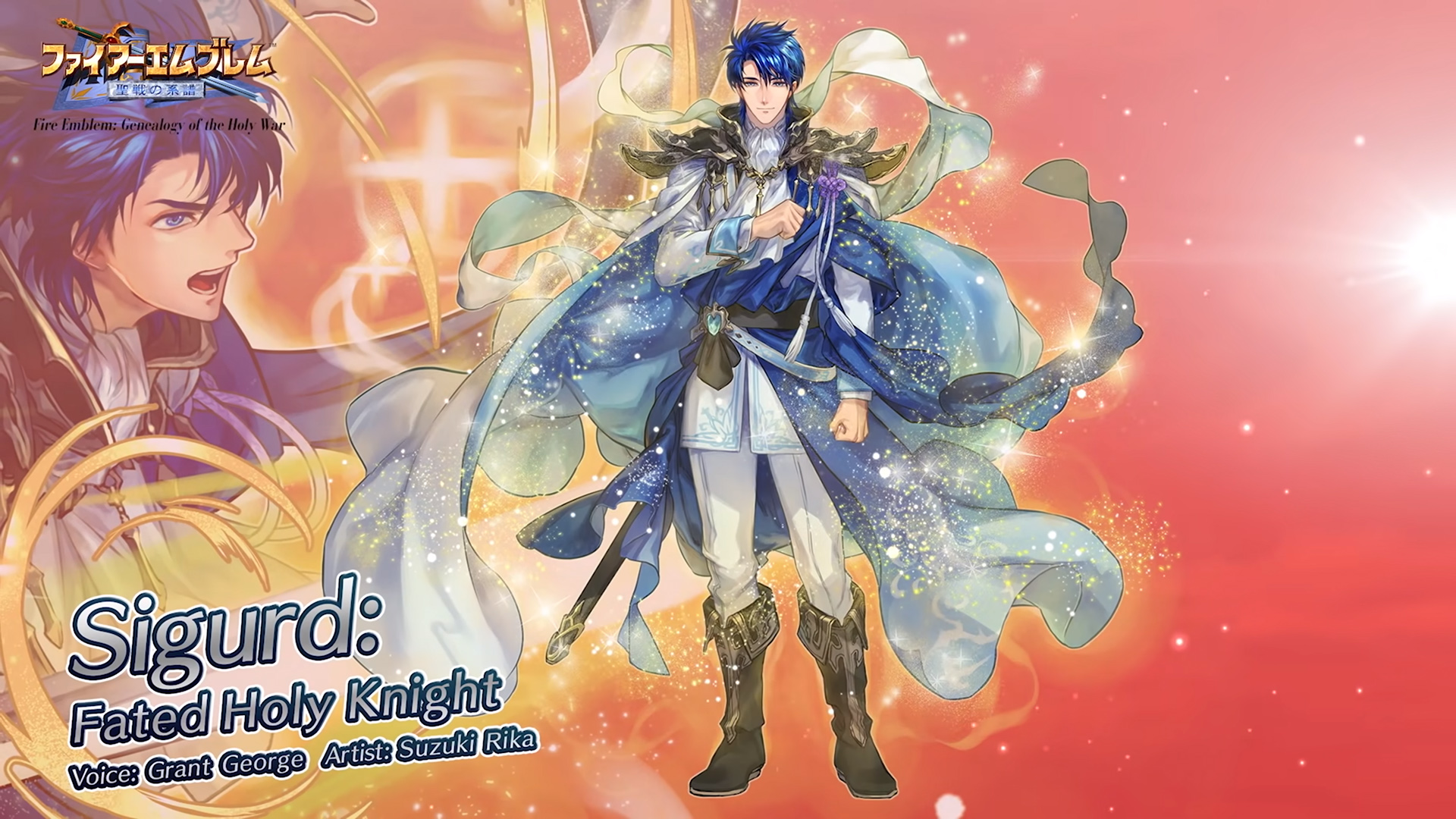 That's right, the next Legendary Hero is Sigurd, from Fire Emblem: Genealogy of the Holy War! While I don't want to get into spoilers for an unlocalized game, in an interesting move Feh has shared that the concept behind this variant of Sigurd is based on if he could assist his son Seliph in their home game's second half. It's a nice touch and fitting treatment for the Holy Knight.
While his unique weapon seems quite powerful in its own right, its his skill that's getting my attention. It'll grant Sigurd an extra space of movement, and when triggered grant that same effect to all his allies as well. It's an incredible support skill by the look of things, and is sure to make him sought after upon his arrival on April 28th.
Speaking of Legendary Heroes, two more will be getting new skills. Both the Legendary Ryoma and Gunnthrá will be getting updates and improvements, and will be featured in an upcoming Legendary Hero Remix focus. They'll get these when Fire Emblem Heroes gets its next update on May 6th.
Along with them will be updates to the My Summoner features. This includes two new designs to choose from and variability to their weapon type. Now it will be possible to select between a sword, spear, axe, all three colors of tome, and the previous option of a colorless tome for Breidablik. There will also be new quests and improvements to the Auto-Create team function in Mjölnir's Strike, where My Summoner can be utilized, and the option of bringing your Summoner into the Aether Resort.
Last but absolutely not least will be the addition of Reserve Barracks to the game. Now instead of converting characters into manuals or parting ways purely because you've run out of storage, you can send characters into separate back-up barracks. This improvement will effectively give you storage for 1,000 additional heroes on top of whatever you already have! These are spread across ten Reserve Barracks with 100 slots each, letting you sort and separate as you see fit.
This is just the latest for Fire Emblem Heroes, a game that has certainly found both its groove and its audience across its years. The Reserve Barracks, as well as the My Summoner features detailed above, will also be arriving with the next version update on May 6th.

Leave a Comment