The critically-acclaimed oceanic adventure game ABZÛ released for Switch all the way back in 2018, and its stunning visuals and zen gameplay were perfect for peaceful play sessions curled up in bed or on the big screen. As with many classic indie titles, it was understandably a digital-only release. Thankfully, a physical version is soon to emerge from the depths thanks to the continued partnership between 505 Games and Super Rare Games.
The physical release of Giant Squid's classic subaquatic journey will include the game in its entirety on a single Switch cart, an official Switch game case with interior artwork, a full-color manual, three ABZÛ trading cards, and a Super Rare Games sticker featuring artwork from the game. The basic physical version will be available for $37.49.
A Steelbook version of the game will also be available and that includes all the contents of the base version along with a themed Steelbook case and slipcover. The Steelbook bundle will be available for $54.85.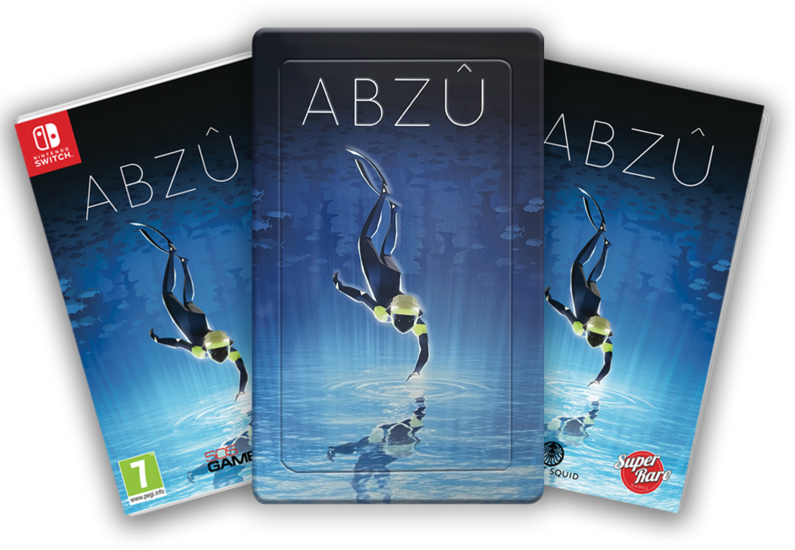 A standalone trading card booster pack will be available for $3.47 and include three ABZÛ trading cards, with one-in-six packs including a shiny variant of the full art card.
Pre-orders for all versions of the game as well as the standalone trading card packs will open on Thursday, April 29th at 10 a.m. PT | 1 p.m. ET and are expected to ship globally on May 3rd.
Stock of the game will be extremely limited, with only 5,000 copies being made – 2,000 of which will be the Steelbook edition. The trading card booster packs will be even more limited, with only 700 packs being made. Due to its small edition, orders of the game will be limited to two copies per customer and trading card booster packs will be limited to five per customer.
Leave a Comment