As neat as it was to acquire my very own house in The Legend of Zelda: Breath of the Wild, I couldn't help but feel it was a little barren and not utilized as well as it could have been. Even with the option to store excess weapons, I never really found myself revisiting Link's home very often. If it had looked anything like this crafted re-creation, however, I doubt I'd ever leave.
Reddit user Ethirdes made an adorable, miniature version of the house using polymer clay, cardboard, and popsicle sticks. Unlike the in-game version, it's densely packed full of items that Breath of the Wild fans will recognize, with all manner of weapons, armor, items, food, and even a tiny Korok. Ethirdes didn't stop at Breath of the Wild references though, as Twilight Princess may spot the Gale Boomerang, Slingshot, fishing pole, Horse Call, and Renado's Letter.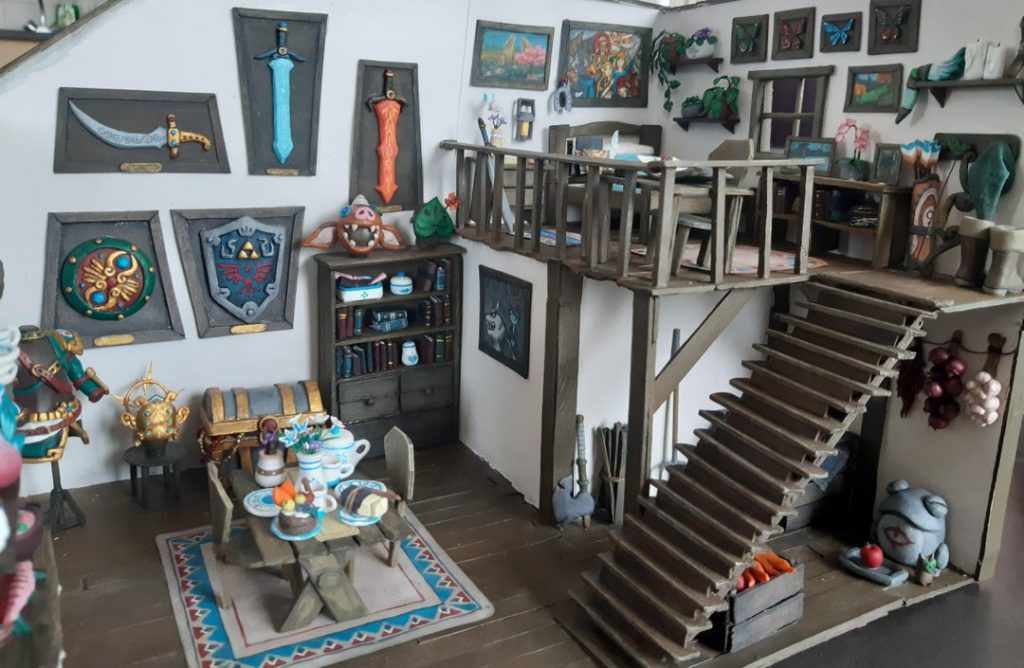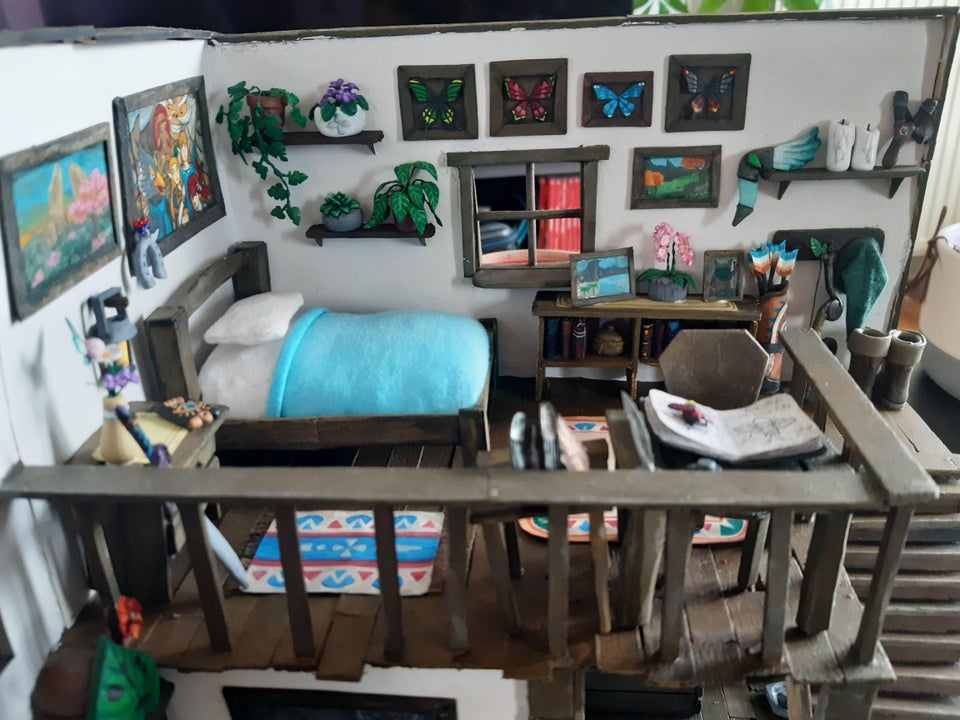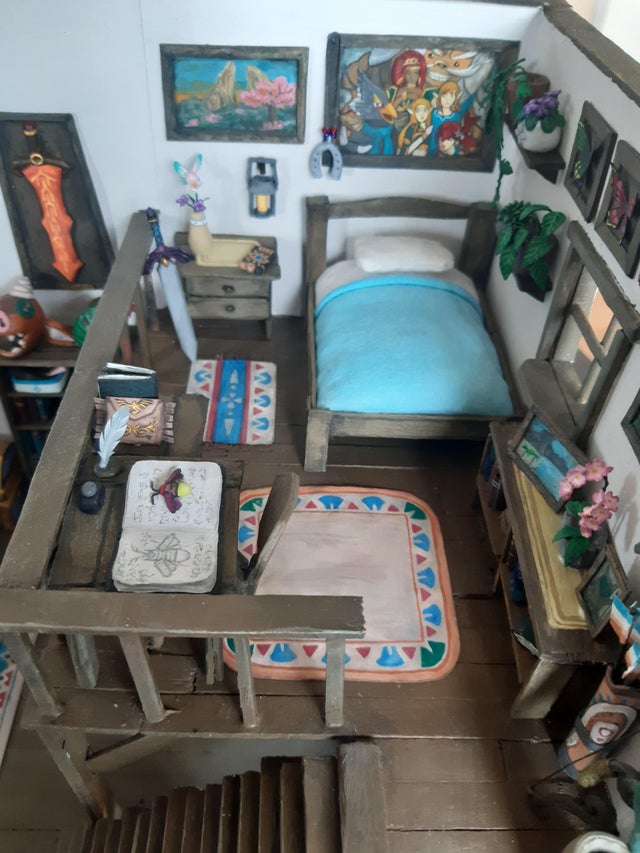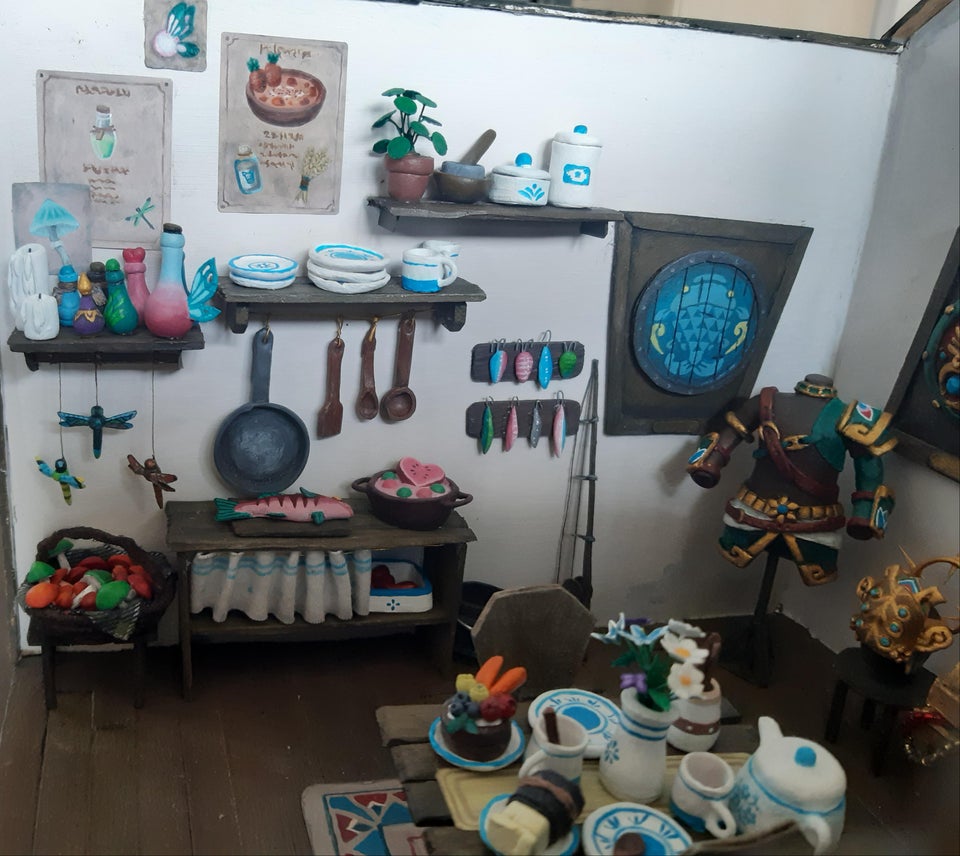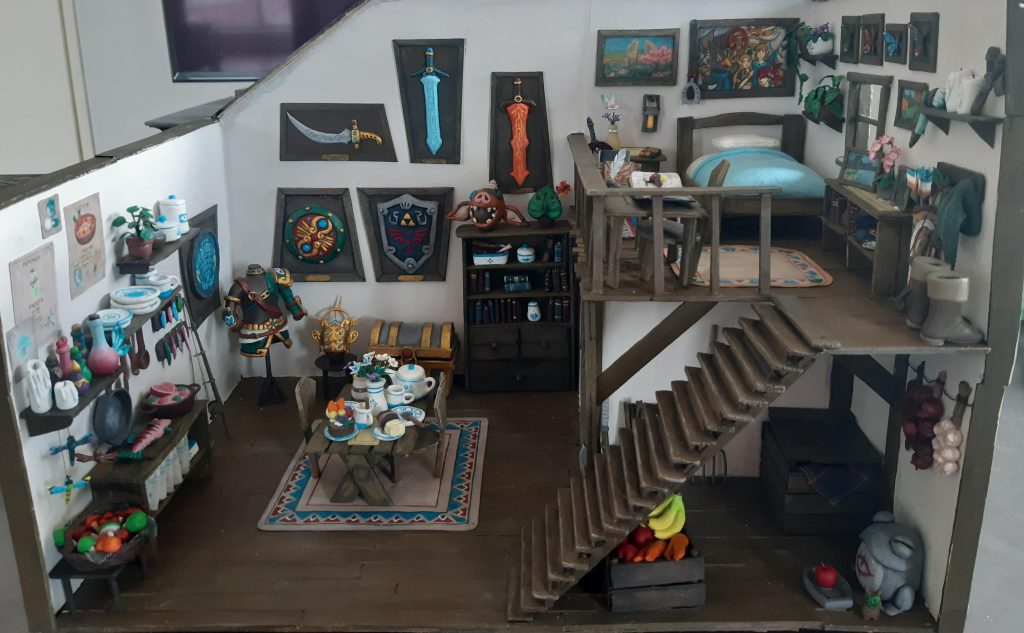 "I've been working on it for 4 months but I didn't work on it everyday so it's more like 2 months of work," Ethirdes says. As for size, the floor is about 25cm x 40cm.
If Link's abode returns in Breath of the Wild 2, Nintendo should definitely hire this talented artist as its interior decorator.
Leave a Comment