No More Heroes III publisher Marvelous has announced an upcoming livestream for the game titled "No More Broadcasting 5.1 GHm," broadcasting on April 8th at 9 p.m. JST / 5 a.m. PT / 8 a.m. ET / 1 p.m. BST.
Hosting the stream will be Director Goichi "Suda51" Suda, MC Mafia Kajita, and guest Shishiro Botan (from the VTuber group Hololive). The presentation will look back on the No More Heroes series, as well as deliver all-new details on the third installment. Marvelous claims that the stream will interest both newcomers and longtime fans.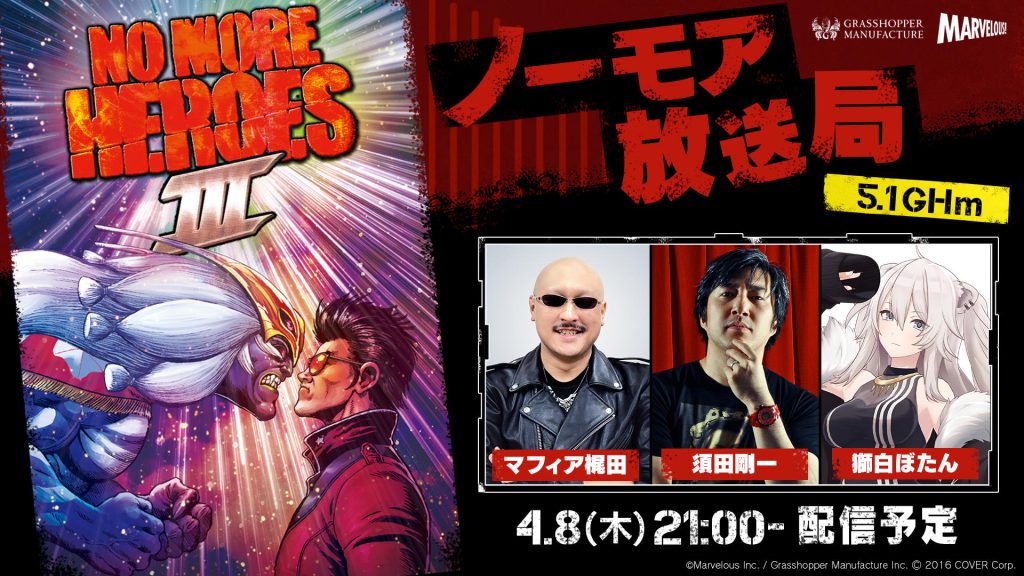 Fans can tune in on YouTube (via the embed below) or through Marvelous' Twitter page.
For those who want to catch up or get reacquainted with Travis' past adventures in physical form, pre-orders are still open for Limited Run Games' standard and collectors' editions of No More Heroes and No More Heroes 2: Desperate Struggle.
No More Heroes III will launch exclusively on Nintendo Switch on August 27th, 2021.
---
Via: Gematsu
Leave a Comment