Pokémon Trainers of the Galar region awoke to a surprise April Fools' prank in Pokémon Sword & Shield. Out in the Wild Areas, Magikarps have flooded Max Raid Battles and you can't even catch them afterward! This prank, bizarre to say the least, at least tells you upfront you can't catch these beautiful koi Pokémon.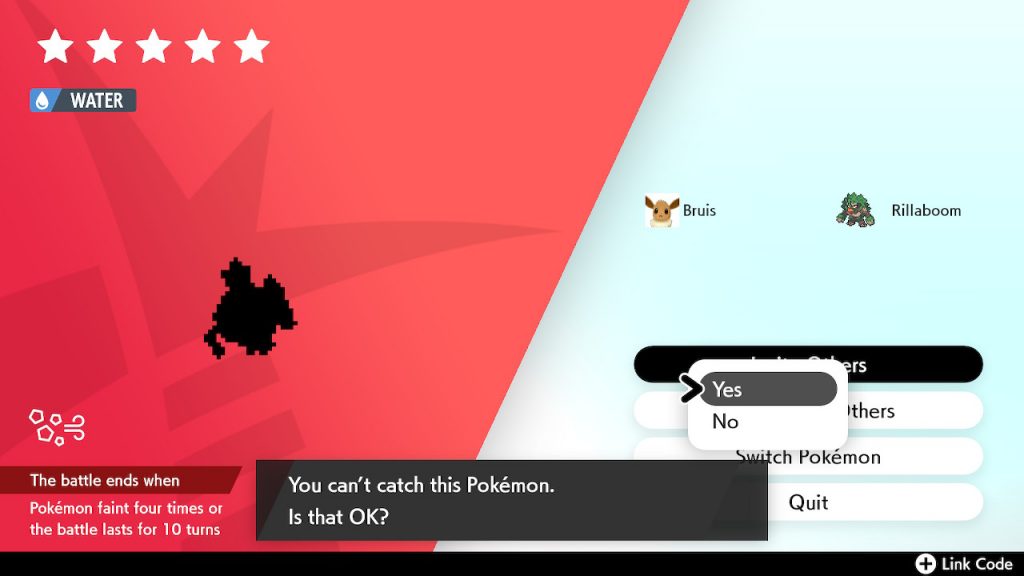 Initially reported by Serebii.net, even the site's founder had to clarify it was an actual in-game prank and not a joke he made up!
Yes this is clearly an April Fool's Joke, by TPC not me
Yes, the raids actually have nothing but non-catchable Magikarp
No, I'm not fooling you

— Joe Merrick (@JoeMerrick) April 1, 2021
Ranging from level 17 to 60, these gargantuan Magikarp can be defeated solo. Sure, you won't be able to catch this beloved Water-type Pokémon, but you can earn items after its defeat. You can check out Serebii.net's breakdown of the event and the chance rate of getting specific items.
Leave a Comment