The latest installment in the Life is Strange series was announced a couple of weeks ago, with True Colors setting the stage for an all-new story and cast of characters. At the time, there was no word of the game reaching Nintendo players, but it seems that the ESRB rating board has now let slip that a Switch version is in the works.
The ESRB's page for Life is Strange: True Colors lists Nintendo Switch as a platform, plus lists it in the game's "In-Game Purchases" section.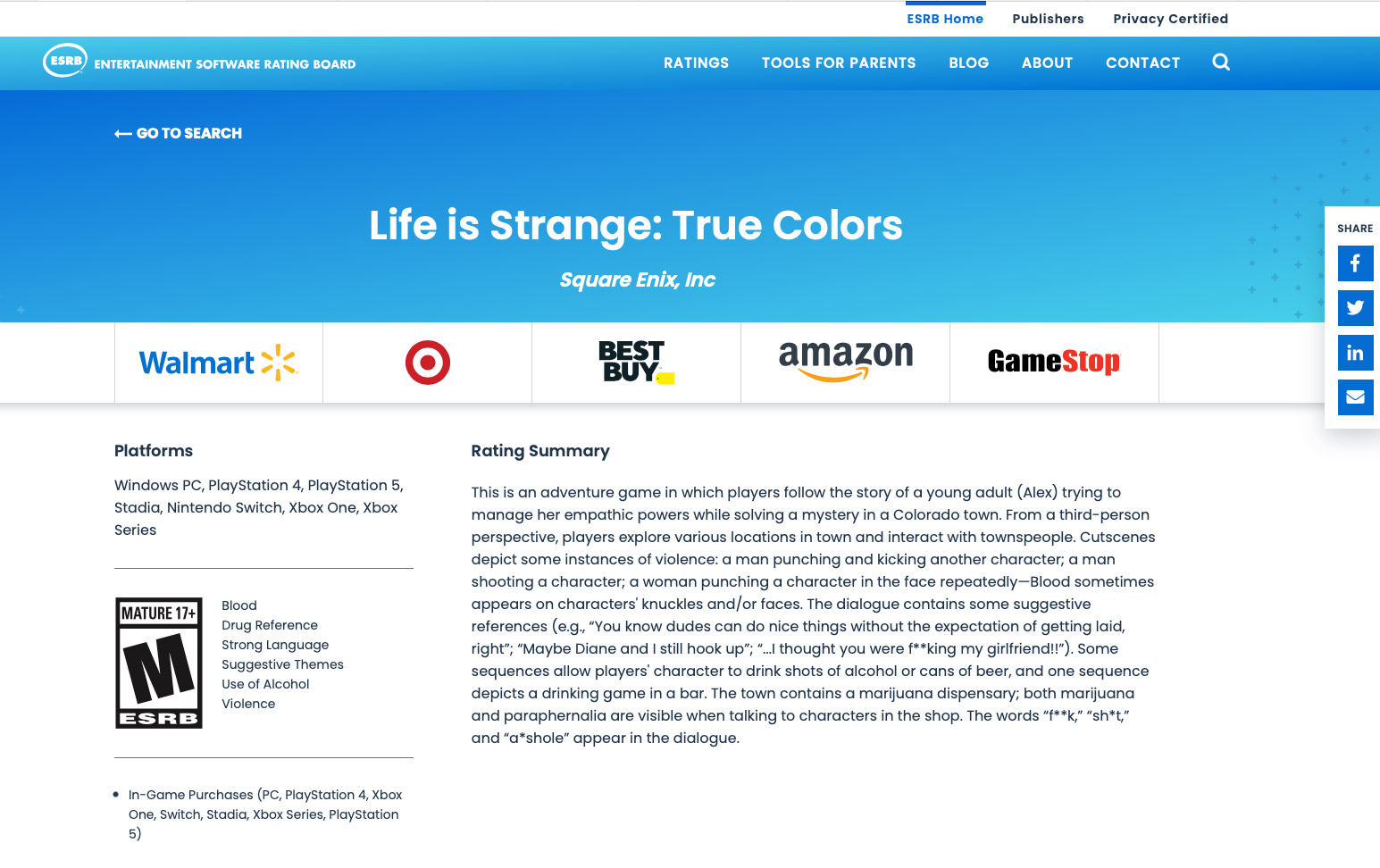 The adventure game follows Alex Chen, a young heroine who has a unique power called Empathy. Her abilities allow her to see auras around people which indicate the emotion they are feeling.
Alex can also feel their emotions along with them and can even determine the reasons behind why people feel the way they do, though this can also cause Alex to lose control if the emotion is too intense. Using her empathic powers, Alex seeks to uncover the truth behind her brother's death.
Unlike previous Life is Strange stories, which were released episodically, True Colors will launch as a full game.
While the trailer confirms a September 10th, 2021 release for various platforms, it has not yet been confirmed if this includes the Switch release.
It's worth noting that the pre-order links on publisher Square Enix's page do not yet include Nintendo Switch, which may indicate that a Switch port will come later.
Leave a Comment