Last time we were talking about Animal Crossing: New Horizons' companion app, it was all about the handy catalogue feature that could be accessed on your phone at any point. Now a new feature has come to NookLink, and with it a familiar face from the series' past has made a return.

【お知らせ】
スマートフォンアプリ「Nintendo Switch Online」で利用できる「タヌポータル」の更新を行いました。
1日1回「タヌポイント」を貯めていただけるようになります。
貯めたポイントは特別なアイテムと交換して、『あつまれ どうぶつの森』に送ることができます。https://t.co/2zV46Rw23j pic.twitter.com/WqDUqhTKtZ

— どうぶつの森 (@doubutsuno_mori) March 30, 2021


As announced by the official Japanese Animal Crossing Twitter account, the new feature is now live and available for anyone using the Nintendo Switch Online app. Once you navigate to the New Horizons specific service therein, you'll spot a new icon for Nook Points.
Once per day you'll be able to add Nook Points to your balance, with increments of ten looking to be the standard. Not only do you get your daily points, but Katrina the fortune teller will chime in with some "Words of Wisdom" for your trouble.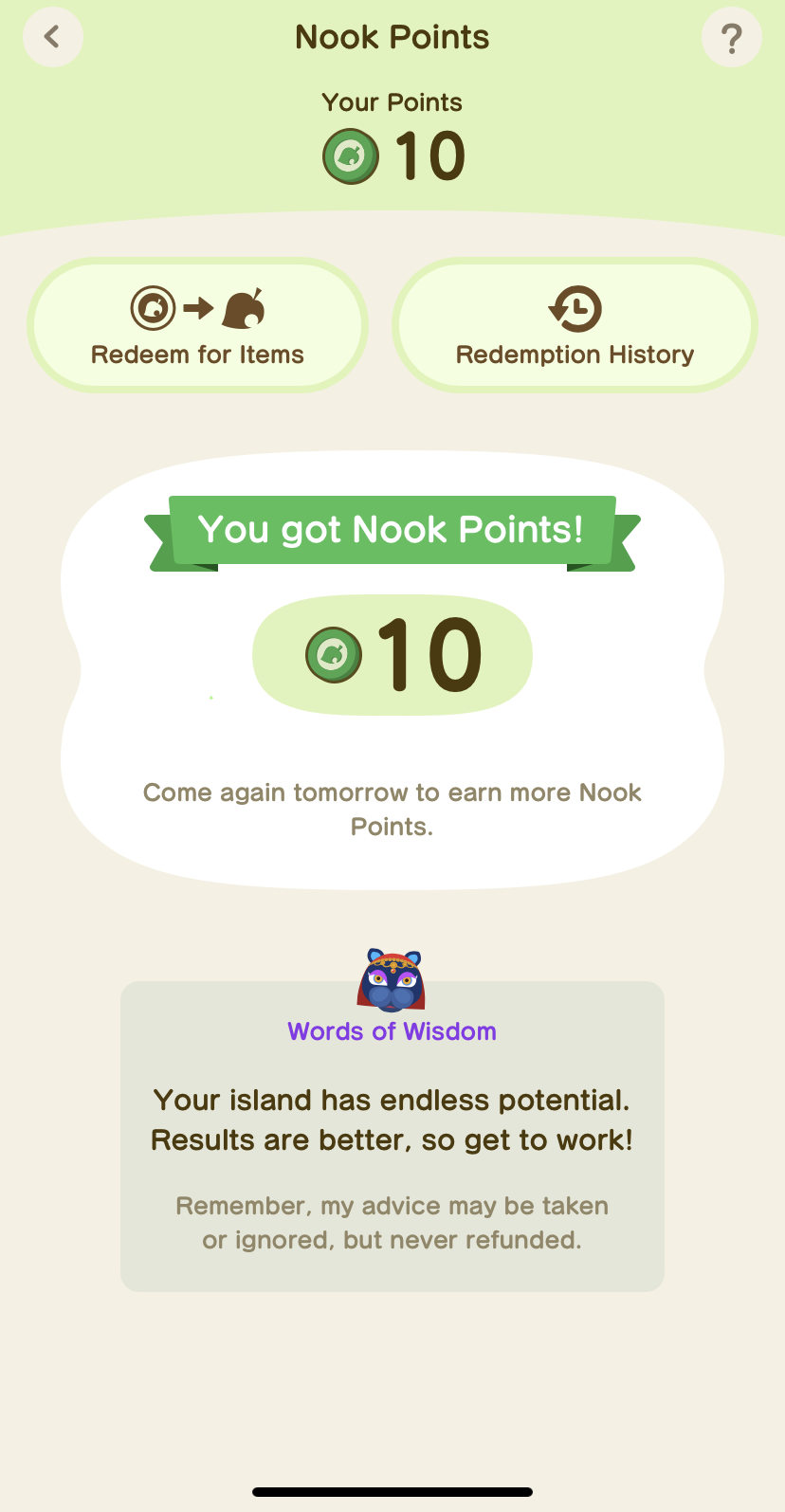 That's not all that's up for grabs here, though. Those Nook Points can be redeemed for special items in Animal Crossing: New Horizons. Up to two items can be claimed per day, though it'll take a bit to gather enough for everything on offer. The debut available items include:
Nook Inc. poster – 10 Nook Points
Nook Inc. doorplate – 40 Nook Points
Aloga-edition carrying case – 60 Nook Points
Timmy and Tommy's photo – 100 Nook Points
Tom Nook's photo – 100 Nook Points
Isabelle's photo – 100 Nook Points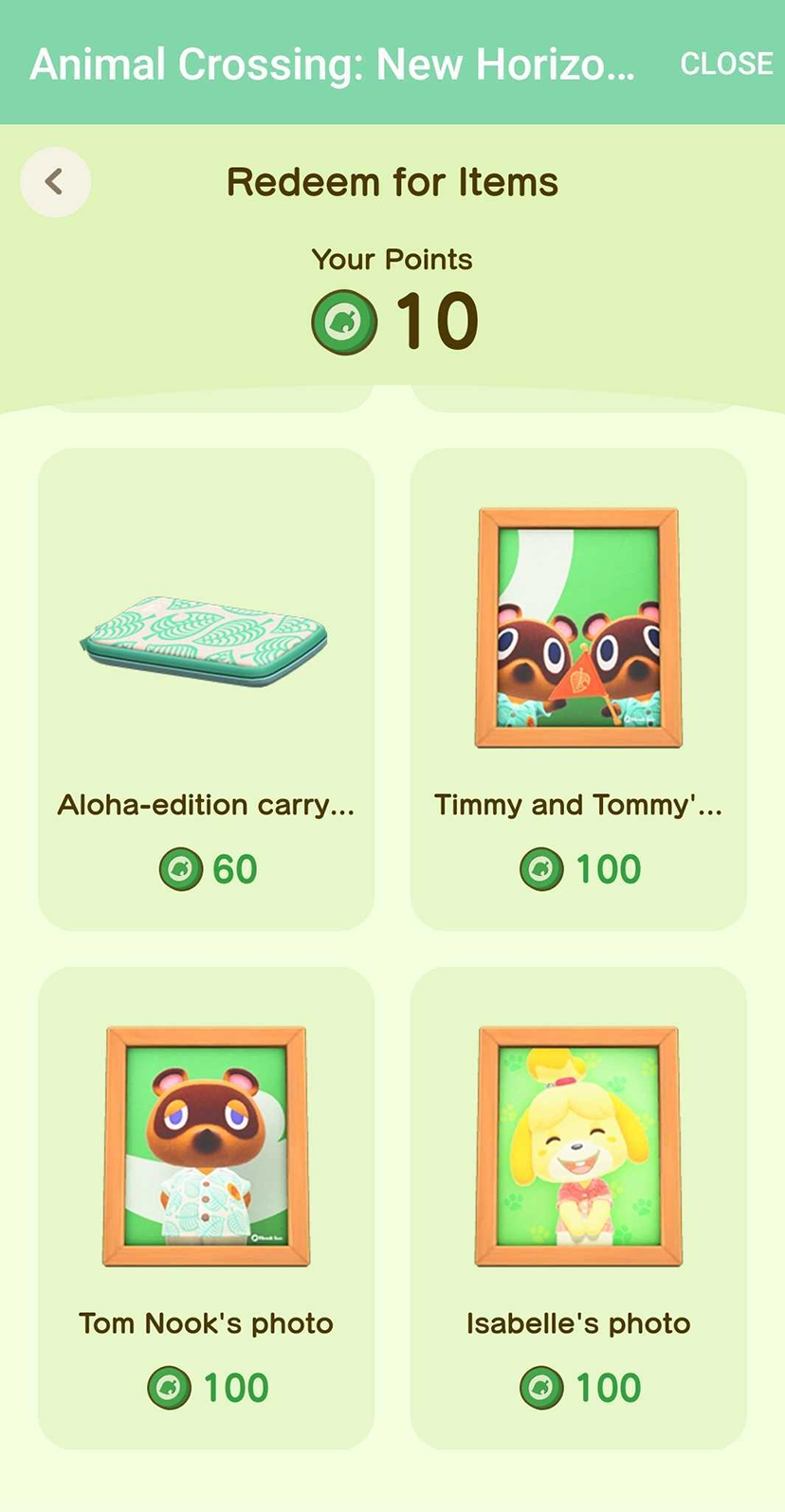 We may see more added in the future, but if you're interested in any of the above you can check in now to start building up that balance.

Leave a Comment