In the words of the plumber himself, "Just what I needed!" As March 31st creeps ever so closer, details surrounding the removal of Super Mario 3D All-Stars from the Nintendo Switch eShop have continually come forward. In a surprising turn of events, despite no longer being purchasable on the eShop, customers will still have a way to purchase digital copies of the game after its removal from Nintendo's online store.
Andy Robinson from the VGC (Video Games Chronicle) has reported that according to Nintendo of Japan HQ Super Mario 3D All-Stars retail download codes available for purchase will still remain redeemable after March 31st. Nintendo of Japan also has reiterated that customers who have previously purchased the game on the eShop will still be able to redownload the title at any time in the future despite its removal.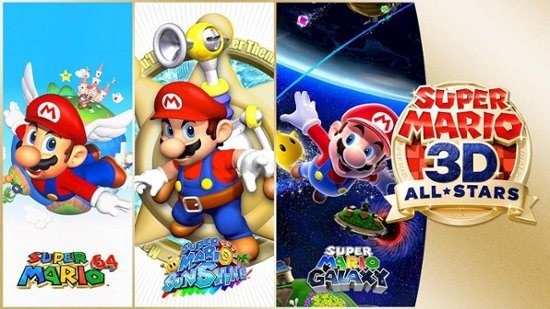 Super Mario 3D All-Stars is still available digitally on several American retailer websites including Best Buy and Target, however, it should be noted that stores do receive a limited supply of these download codes. Once codes run out, retailers will have to order more from the publisher. However, given the circumstances surrounding Super Mario 3D All-Stars, it is guaranteed that no more codes will be distributed to them from Nintendo once their stock hits the out status. In other words, after March 31st whatever codes are left will be the final digital copies of Super Mario 3D All-Stars ever sold.
Leave a Comment