Because 2021 seems to be the year intent on making me feel old, we hit yet another huge video game anniversary today as the Resident Evil franchise turns 25. To commemorate the milestone, Capcom has given the Resident Evil Portal website an overhaul.
Included in the new content is a breakdown of the series' history (which appears to be currently still under construction, with more information "coming soon"). Interestingly, the home page promises new "eye-catching merch" to celebrate 25 years of Resident Evil, though there are no details beyond this just yet. There are also individual links for more information on the major mainline games in the franchise.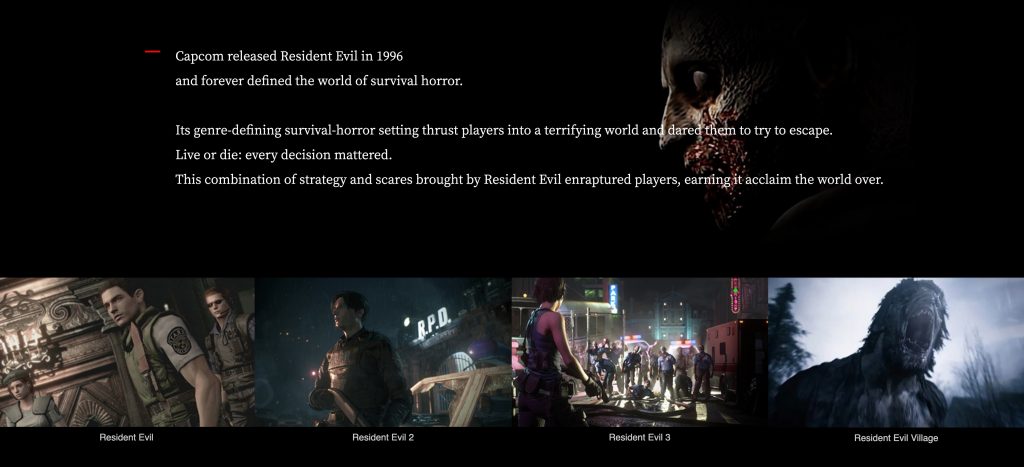 The Portal now includes access to the Resident Evil Ambassador program, which offers players "who actively share their positive experiences online access to special content and opportunities." By participating in various activities, such as using the #REBHFun hashtag on Twitter, Ambassadors can earn points and rank up. Resident Evil 25th Anniversary REMIND is a new campaign that encourages fans to tweet their favorite memories of the horror games with the aforementioned hashtag.
In other Resident Evil news, new details were recently shared on the upcoming reboot film, Resident Evil: Welcome to Raccoon City, as well as the Netflix CG series, Infinite Darkness.
Leave a Comment