With Pokémon from the Hoenn region joining the design pool of Pokémon Shirts presented by Original Stitch throughout the year, the company has now announced its focus on another update.
Announced on various sites and social media channels (including Instagram Live and Pokémon.co.jp), Pokémon Shirts presented by Original Stitch is gearing up to refresh the options for its polo shirts. With more colors, embroidered Pokémon designs, and button options to choose from, the team wants to get Pokémon fans involve before the May debut. Everyone may have a favorite Pokémon, but what about a favorite Poké Ball type?
Buttons of the classic Poké Ball, Great Ball, and Ultra Ball became options last year for the polo shirts, and with many more Poké Ball designs to choose from, three more will be added! This is where the fans step in by voting for which Poké Ball they want to see make the cut. From Friday, March 12th, to Friday, March 19th, fans can declare their votes on Twitter using #推しボール総選挙 and the corresponding hashtag for their Poké Ball pick! For ease, you can check out the voting section on Pokémon Shirts presented by Original Stitch's site and be redirected to Twitter with the proper hashtags!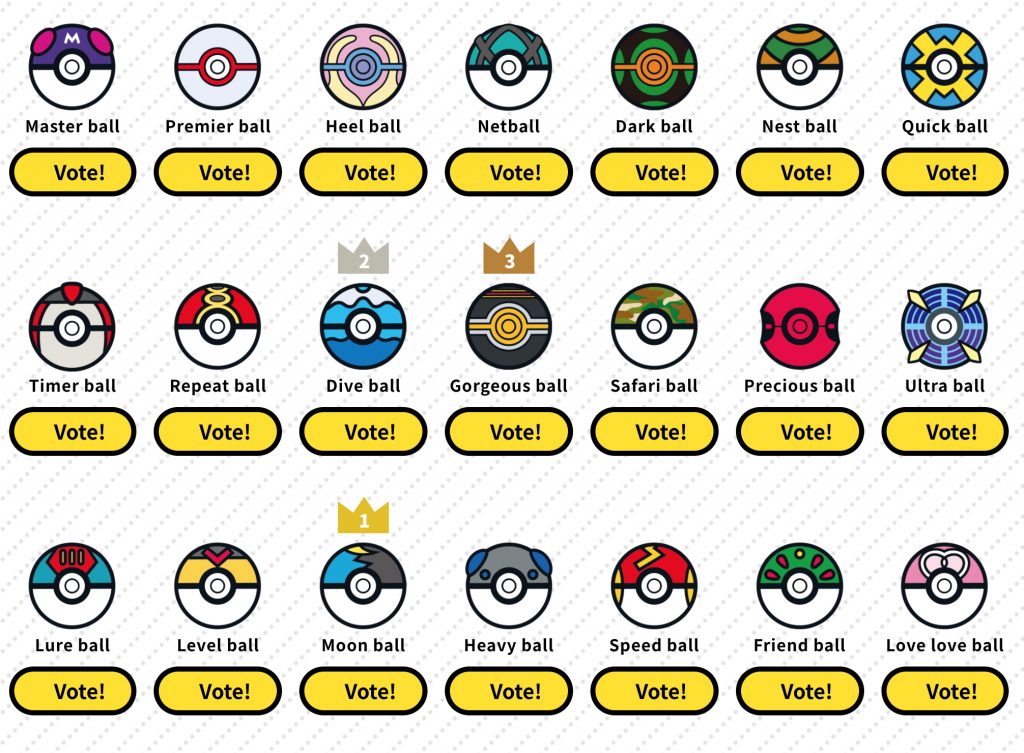 Voting isn't limited to Japanese residents – you can vote from anywhere in the world as long as you aren't using bots. The Top 3 picks keep changing, and you can check the current results on the official Pokémon Shirts presented by Original Stitch site.
Leave a Comment