Japanese luxury fashion house Samantha Thavasa is back at it again with another video game focused collab this year. Ahead of Monster Hunter Rise's release, Capcom and the Samantha Thavasa Group have announced that they'll be producing a variety of wallets and bags based off/inspired by some of the creatures in the Monster Hunter series. Specifically, designs from two of Samantha Thavasa's brands – KINGZ and Samantha Vega – will be sporting patterns that feature Palamutes, Palicoes, Magnamalo, Diablos, and Bloodbath Diablos.
First up is Monster Hunter Rise – KINGZ wallets and hand bags will be available in "Magnamalo leather", which is just leather that has been fashioned to look like a Magnamalo's hide. Yes, this big bad creature is fictional and no doubt there will be craftable armor sets related to this monster in Rise, but you can show off hunting prowess on the go in real life too. The Magnamalo line ranges from ¥17,000 to ¥49,000 (roughly $156.70 to $414.79).
Since Palamutes and Palicoes are our friends, their inspired bags from the Samantha Vega brand feature artwork embossed into the material as well as other little details like a tail (Palamute) or ears (Palico). As of now, there's no price point or release date for these Monster Hunter Rise x Samantha Vega Palamute and Palico bags, but Capcom states that details will be shared on a latter date.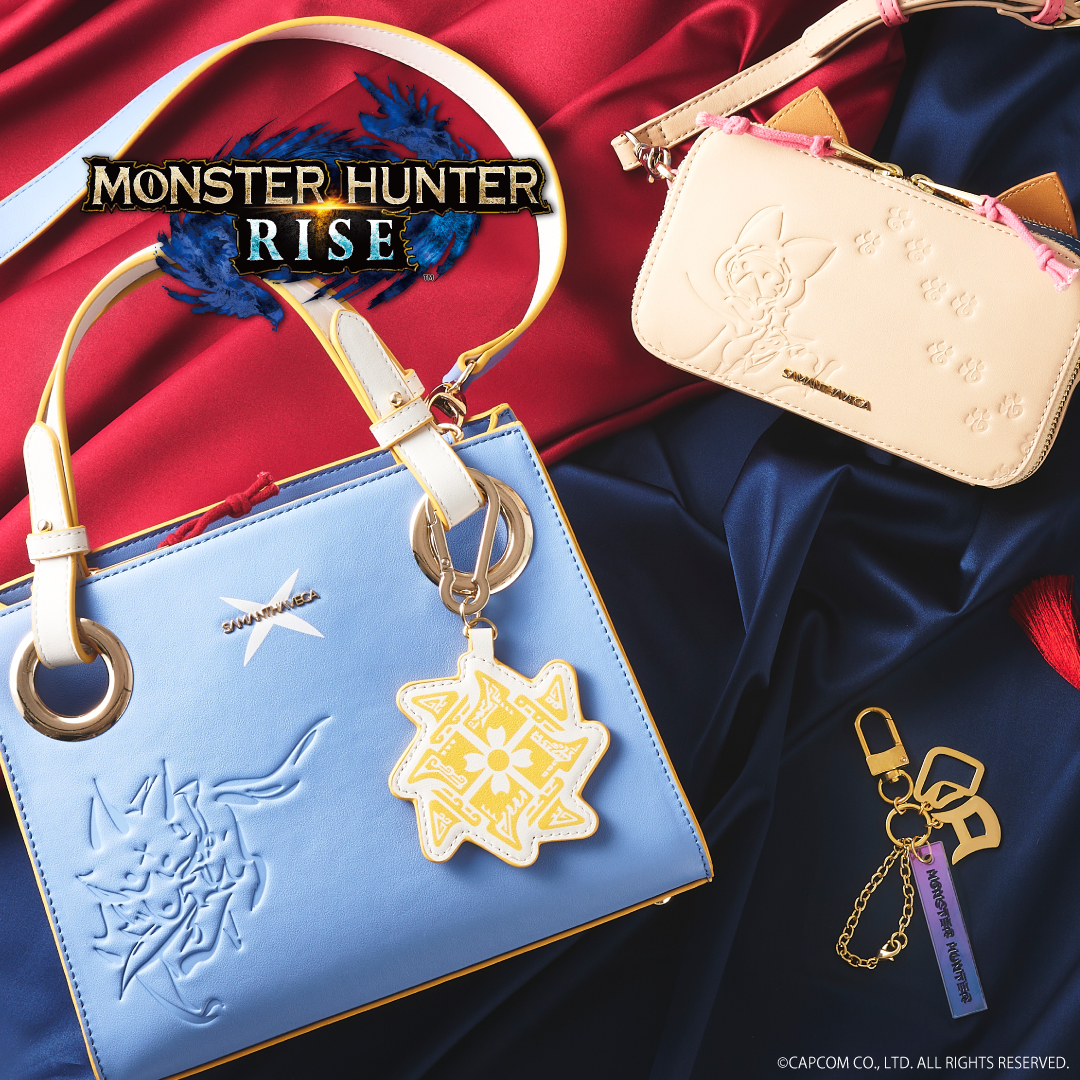 As for Diablos and Bloodbath Diablos, it's just like the Magnamalo line, save for the larger handbags. Leather has been crafted to appear like the monsters' skins and is available in the KINGZ's key case, folded wallet, covered wallet, and round zip wallet. These range in price from ¥17,000 to ¥20,000 (roughly $156.70 to $184.35).
Currently, the Diablos (regular and Bloodbath) and Magnamalo designs are available to pre-order at Samantha Thavasa's online store and will launch on March 26th. Unfortunately, it appears that this collection is limited to Japan for now, so importing via a proxy site will be your sure fire way of adding any of these pieces to your collection.
Leave a Comment