The Samantha Thavasa Group is joining up with The Pokémon Company by taking one of their fashion brands and making a Pokémon themed collection. Under the Samantha Vega label, there are a variety of bags, keychains, smartphone cases, and t-shirts modeled after popular Pokémon from the original 151, as well as items like the classic Poké Ball.

Pikachu, Eevee, Gengar, Snorlax, and Mew made the cut representing the Pokémon brand. We also get to see a little love sent towards Team Rocket with a few items perfect for an aspiring Team Rocket Grunt. As for pricing, the collection ranges from ¥3,850 (keychains) to ¥17,380 (shoulder, handbags, and backpacks).
Available online now to Japanese residents, the collection will begin to roll out into physical stores on July 15th. Outside of that, there are special pop-up shop events planned, including offering a variant of the Pikachu backpack at the Hankyu Umeda Main Store (August 12th to August 18th only).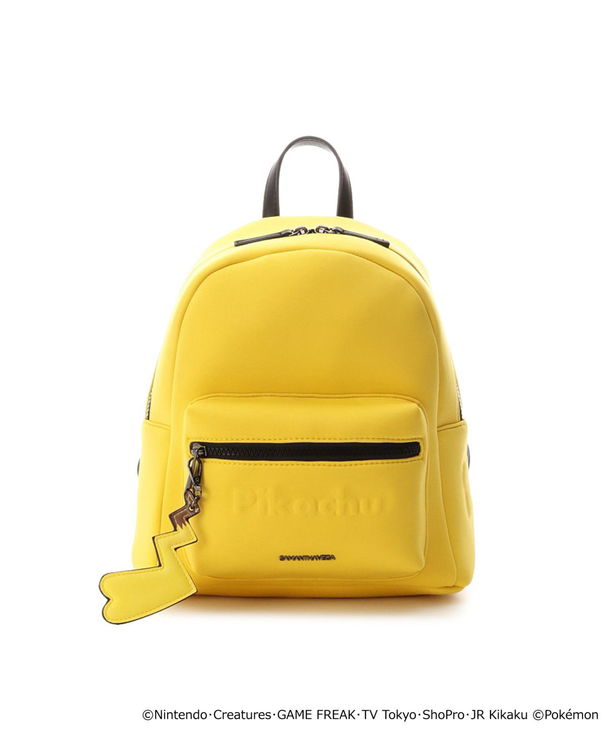 Another perk to shopping in-store is getting shopping bags that are made especially for the collection. Limited and distributed on a first-come, first-serve basis, these simple touches make the collection complete.
For now, this entire collection seems to be just available in Japan. If you're looking to import any piece of the line, you'll have to buy through a proxy service or third-party sellers. A pity, for now, as that Poké Ball purse is extremely eye-catching thanks to its geometric construction.

To view the entire collection, you can visit the Samantha Thavasa online store.
Leave a Comment