As the hunt for delicious and fashionable monsters surrounding Kamura Village kicks off this March 26th, the Capcom Cafe is preparing for the launch of Monster Hunter Rise by readying collaboration merchandise that will be exclusively sold at the establishment for a limited-time. From pens, clear files, and keychains to towels, t-shirts, and buttons, the Capcom Cafe's upcoming slew of Monster Hunter Rise-themed merchandise both embodies the latest cultural elements found in the newest entry while also being adorable and practical.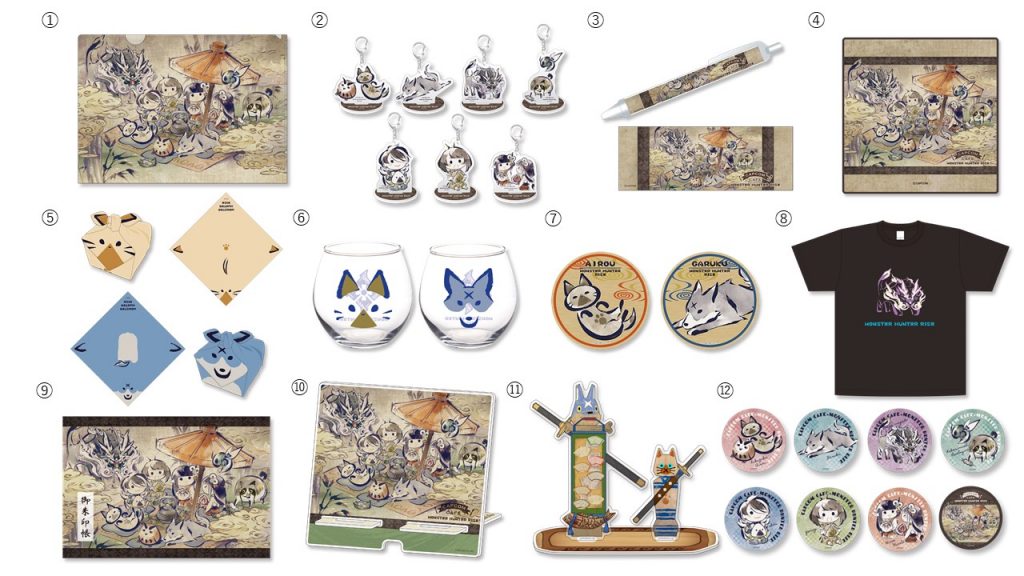 The Monster Hunter Rise Capcom Cafe goodies seen above will only be available from Friday, March 26th to Thursday, April 22nd. Ranging from as low as ¥550 to as high as ¥3,850 (about $5.07 to $35.50), these exclusive pieces of merchandise will be in limited quantities as they make their way to the establishment's shelves during the short twenty-seven day availability period. The only products seen above that will be available outside of the Capcom Cafe are the acrylic keychains, however, these small trinkets will be prizes found at the Capcom Net Catcher Captore.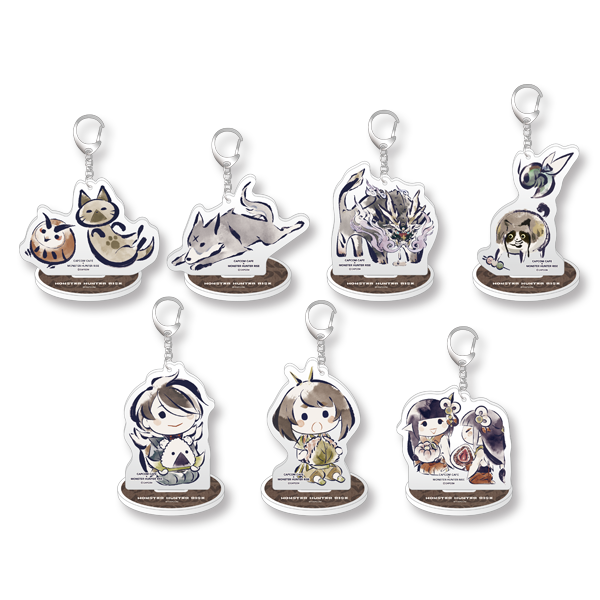 Are you ready to take on the dangers of the Monster Hunter world once again this month? You can let us round up the latest news here at Nintendo Wire while you stay focused on following the trail of that new territory's latest beasts. When more news regarding Monster Hunter Rise makes its way to the public, we will be sure to keep you all updated!
Leave a Comment