As part of Monster Hunter's Digital Event this morning, Capcom has confirmed that players will get a second chance to try out Monster Hunter Rise. The game's demo, previously released in January, will be both re-listed and updated so that players can try their hand at one of the game's main threats.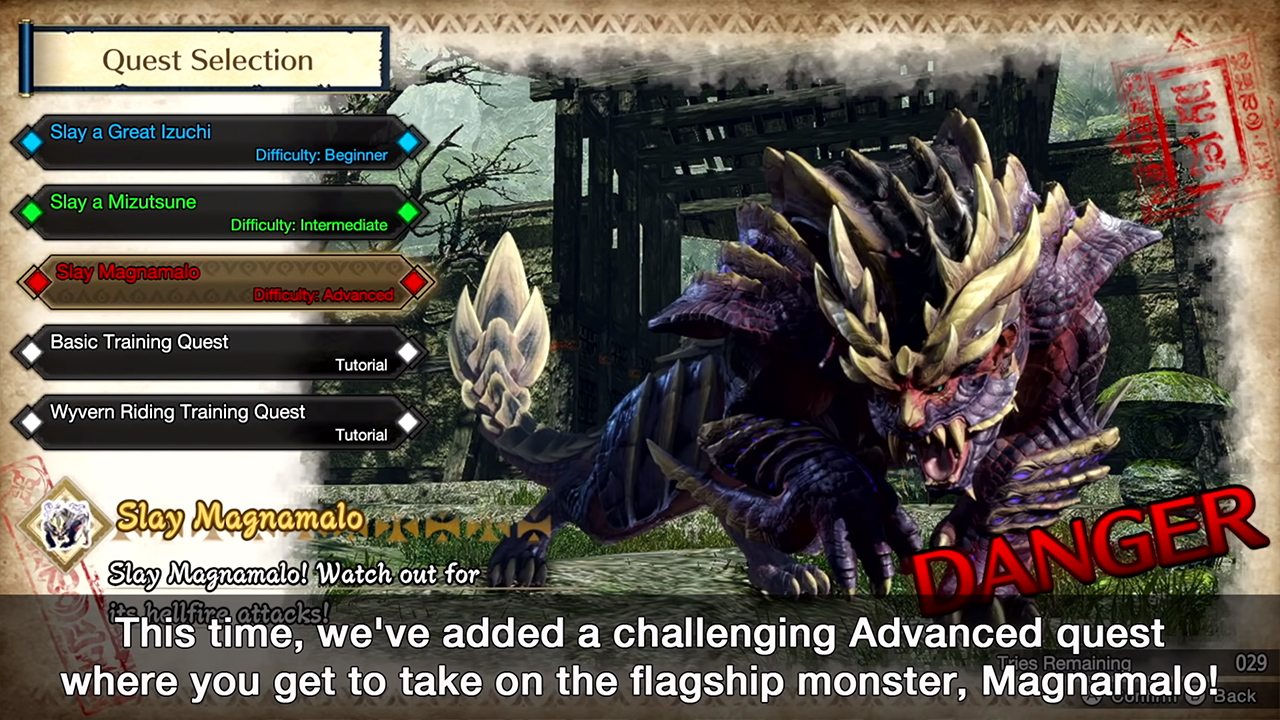 Magnamalo, the game's flagship monster, will be available to hunt along with the previous missions against Great Izuchi and Mizutsune. If you already exhausted all your tries during the last demo, no worries! The play count will also be reset with this update, letting you try your hand at each of these fights or put your all into besting Magnamalo.
The Monster Hunter Rise demo will return on March 11th, ahead of the game's full launch on March 26th.

Leave a Comment