Resident Evil's 25th anniversary is now only a few weeks away, and while we probably won't be seeing Village arrive on Nintendo Switch anytime soon, Capcom has teamed up with Numskull Designs for another way to celebrate the series that defined "survival horror."
The Numskull website has been updated with a new range of Resident Evil merchandise. Accessories include new snapback caps, one with the 25th anniversary logo and another emblazoned with the S.T.A.R.S logo, the elite police force from the original trilogy of games. There are also sunglasses for those who want to channel the traitorous Albert Wesker; a blue pair with the R.P.D logo, and a red variant with the Umbrella Corporation logo. For the more subtle Resi fan, a new 25th anniversary pin badge features Mr. Raccoon from the 2019 Resident Evil 2 remake.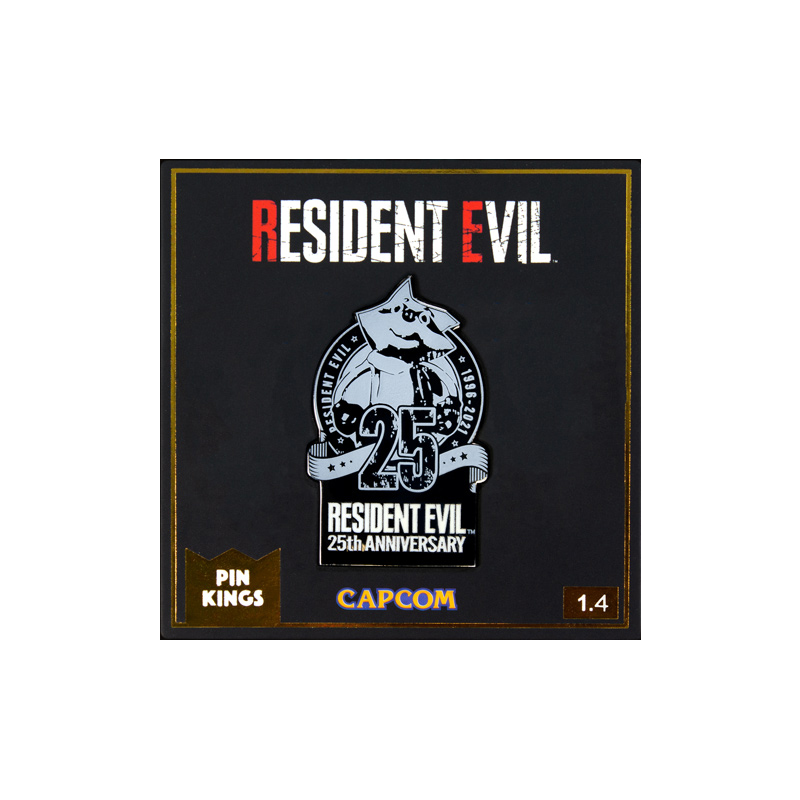 For those who wish to celebrate two-and-a-half decades of virtual frights on their coffee break, there's a "Welcome to Raccoon City" mug and a 25th anniversary mug. As for actual video game products, there's a pack including an official Resident Evil USB-C charge cable (with a red LED light indicating the charging status) and Umbrella-themed thumb grips for your controllers (which are compatible with Nintendo Switch). Meanwhile, there's a wireless charging mat that can keep your smartphone charged, to the envy of every troubled Resident Evil protagonist.
Perhaps the most striking new item, however, is the 3D-moulded Umbrella Corporation lamp. Whether you place it on a desk or mount it on a wall, the lamp is 199mm in height and width and 55mm in depth with an easy-to-access on/off switch and can be powered by either a USB-C cable (included) or three AA batteries.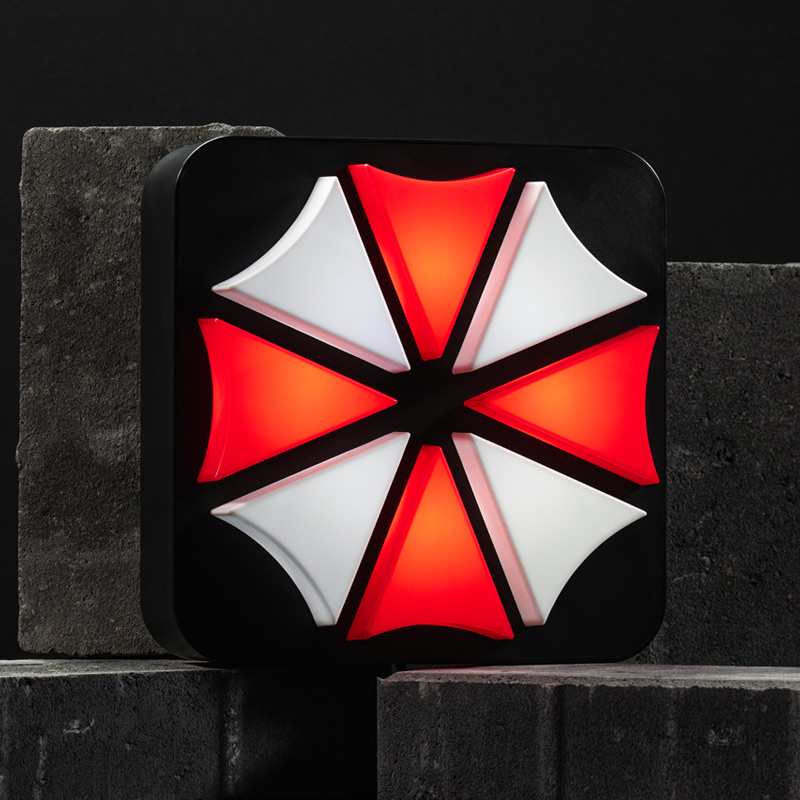 For Resident Evil merchandise on the far-pricier-yet-highly-desirable side, Prime 1 Studio's statues of Resident Evil 2 protagonists Leon S. Kennedy and Claire Redfield are available to pre-order and set to arrive in 2022.
Leave a Comment