Grabbing some snacks for an upcoming hangout session or in-between work break? Nintendo fans may want to stick to Frito-Lay's variety packs of snacks well into next month as the two companies >are partnering together to give away a million prizes with some of their latest select products. With the promise of Lay's Chips, Doritos, Fritos, Cheetos, and more comes a delicious offer included with any packaging featuring Nintendo's icons such as Mario and Princess Peach.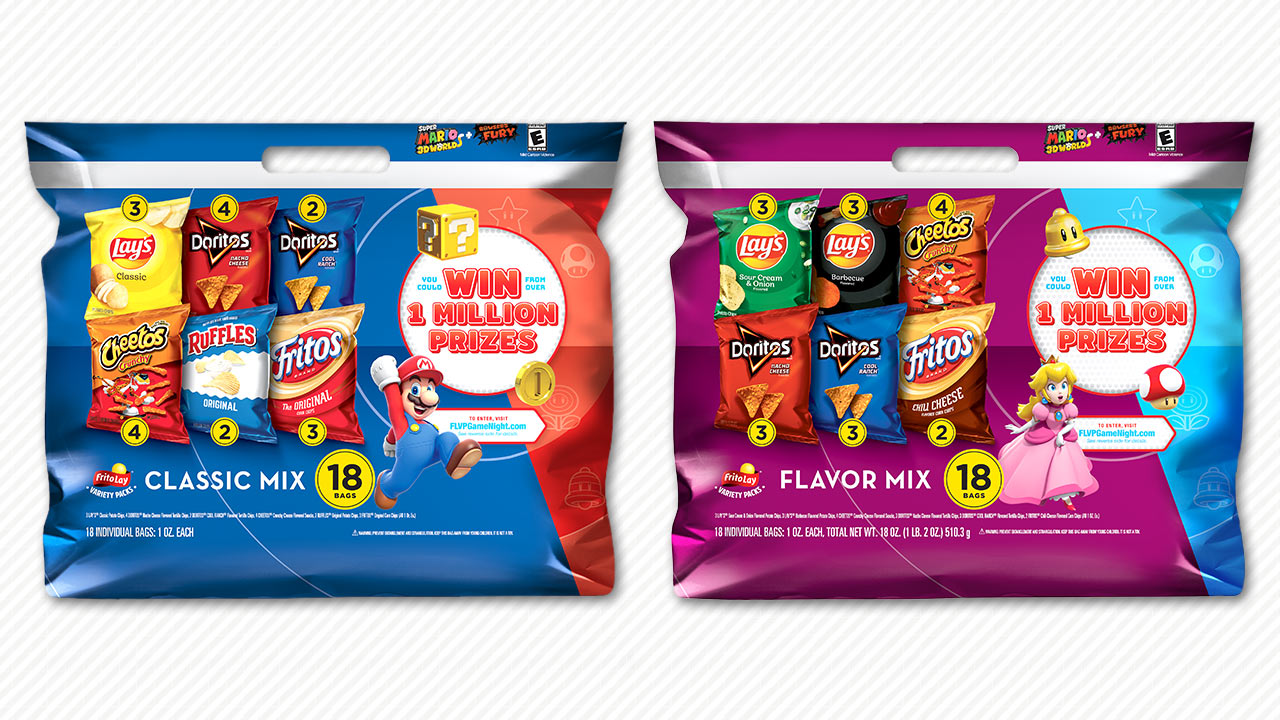 From now until Saturday, April 10th Frito-Lay's 18-count Variety Packs featuring some of the most known Mushroom Kingdom residents (as can be seen above) will include giveaway codes that can be redeemed on FLVPGameNight.com. Some of the many prizes currently up for grabs with this special offer consist of My Nintendo Platinum Points, Nintendo Switch Online 12-month Individual Memberships, copies of Super Mario 3D World + Bowser's Fury, Super Mario Party, Mario Kart 8 Deluxe, Paper Mario: The Origami King and more.
Will you be snacking on Frito-Lay's Nintendo tie-ins? For those purchasing a variety pack from their local grocery store, we hope you will be powered-up by a tasteful victory with your code!

Leave a Comment