Sakurai's presentation of Pyra and Mythra, Super Smash Bros. Ultimate's latest DLC fighters, has concluded. As promised, we got a release date, and it's very soon!
You'll be able to start playing as the pair of blades later today, but it's worth noting that the European release date is listed as March 5th, suggesting we'll see the fighters very late in when it comes to US timezones. Previous drops have been between 9 and 10 p.m. ET, for example.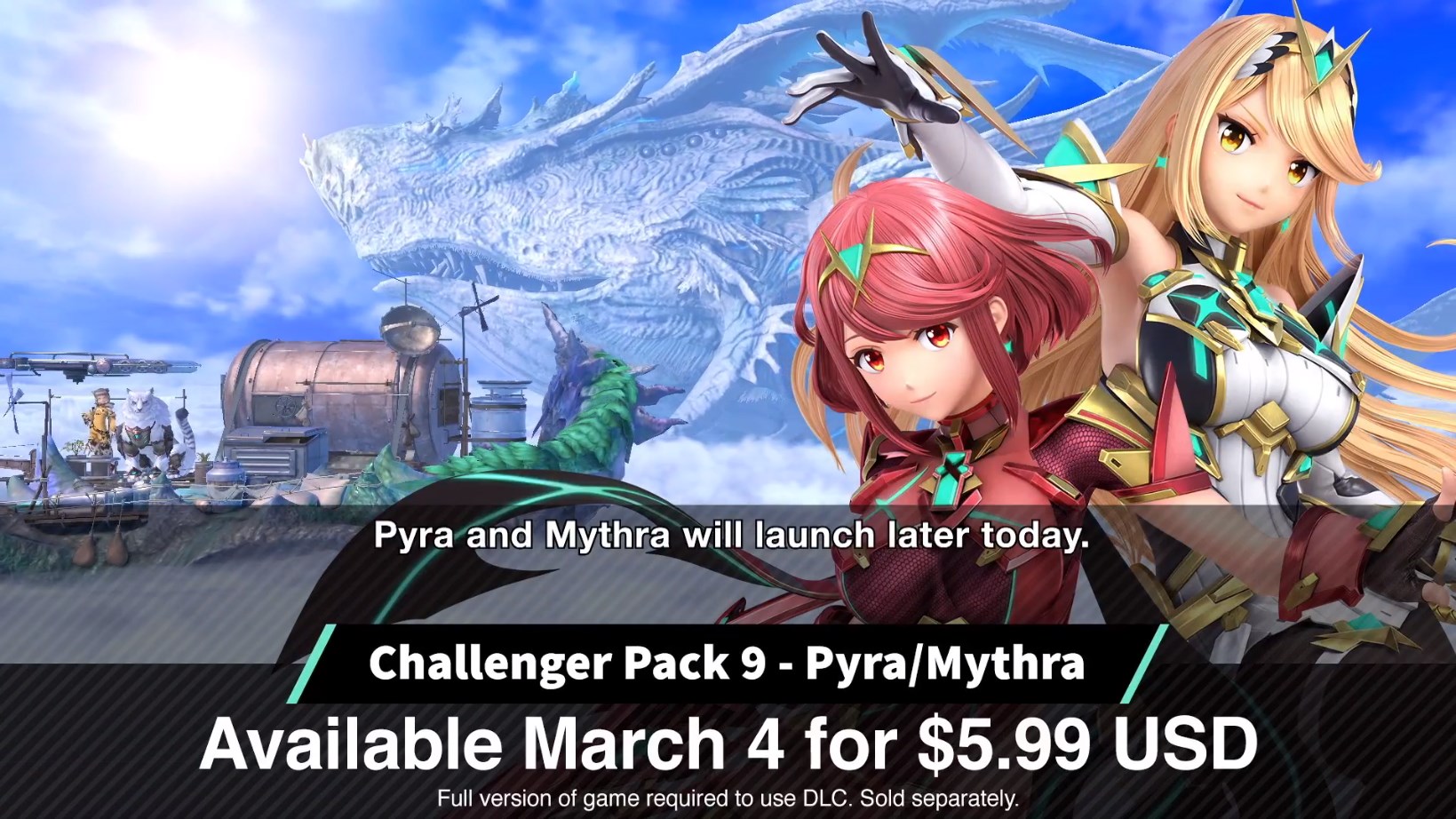 We'll be sure to let you know via Twitter when the characters are available!

Leave a Comment