Mii Fighters have almost become as anticipated as Super Smash Bros. DLC fighters at this point. With big reveals like Sans and Cuphead, or shattered dreams courtesy of Geno, there's no knowing what to expect once Mr. Sakurai starts presenting.
To coincide with Pyra/Mythra, I was surprised to see no Xenoblade Chronicles characters (1, 2, or X) come to the game. Instead, Capcom decided to swoop in and bring back the Monster Hunter armor sets from the previous Smash game. They've got some help too, in the form of a Felyne Hat! Sakurai specifically cited the upcoming release of Monster Hunter Rise as the reason for this.
One last Capcom costume that managed to make the cut is from Ghosts 'n Goblins. Sir Arthur has taken up his lance as a Mii Swordfighter, celebrating both the series' arcade roots and the just-released Ghosts 'n Goblins Resurrection.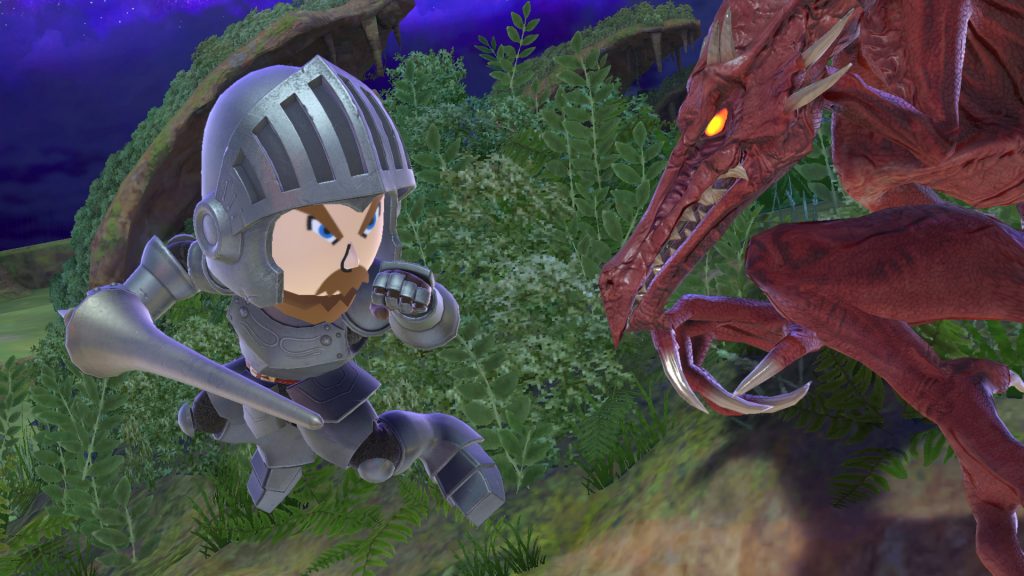 All of these costumes will be available to purchase for $0.75 each or included in the Vol. 2 Season Pass from the Nintendo eShop once Pyra/Mythra come to Smash Ultimate later today, March 4th.
Leave a Comment