Update (Friday, February 19th, 2021): Nintendo of America posted their coverage of these seasonal items on their official site as well as confirm a My Nintendo mission related to Animal Crossing: New Horizons!
My Nintendo Missions: Visit the official Nintendo Island in the Animal Crossing: New Horizons game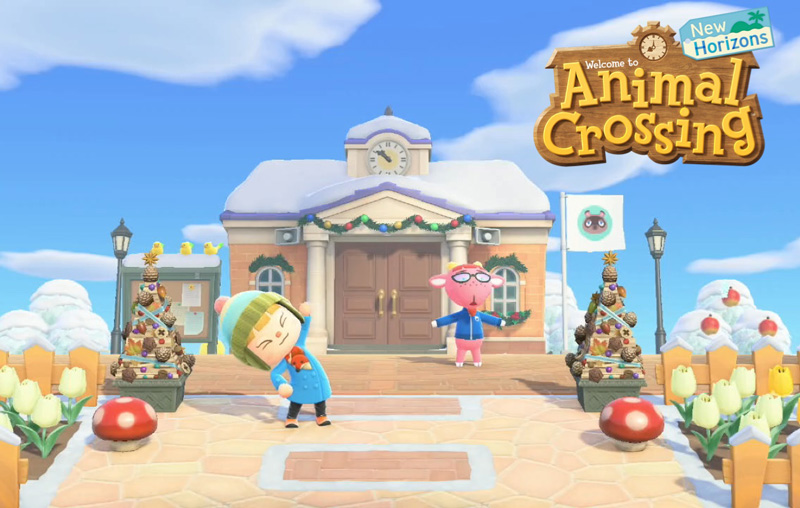 Complete this mission by visiting the official Nintendo island in the Animal Crossing: New Horizons game. Check out the updates made to the island commemorating the 35th anniversary of the Super Mario Bros. game. This in-game event takes place between March 9, 2021 at 9:00 p.m. PT and March 24, 2021 at 7:59 a.m. PT. Sleep on any bed in your home and enter the Dream Address below when speaking to Luna.

[DA-6382-1459-4417]
---
During the massive Nintendo Direct, we were treated to a small update about the Animal Crossing: New Horizons and Super Mario Bros. furniture collection! Outside of that presentation, we have a few more details about New Horizons' next update thanks to Nintendo's official Japanese site. Here's a look at some seasonal items joining the Super Mario Bros. furniture set on March 1st.
Girl's Day
On Girl's Day (March 3rd), we'll see the return of the Hinaningyo (tiered doll display) and the Blossom Lantern furniture items. These items will be available to purchase from February 25th to March 3rd. Only one item will be available from the series per day, so make sure to check daily!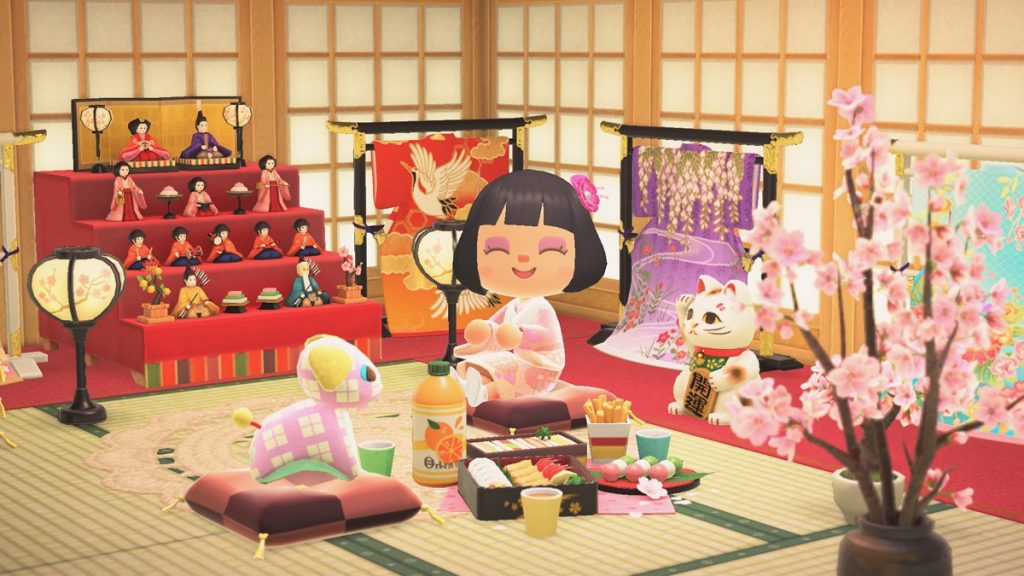 Pi Day
Delicious, delicious pie. To celebrate π (Pi) Day, you'll be able to purchase a π Day pie! This scientific holiday isn't until March 14th, yet you'll be able to order this flaky pastry furniture item starting on March 1st.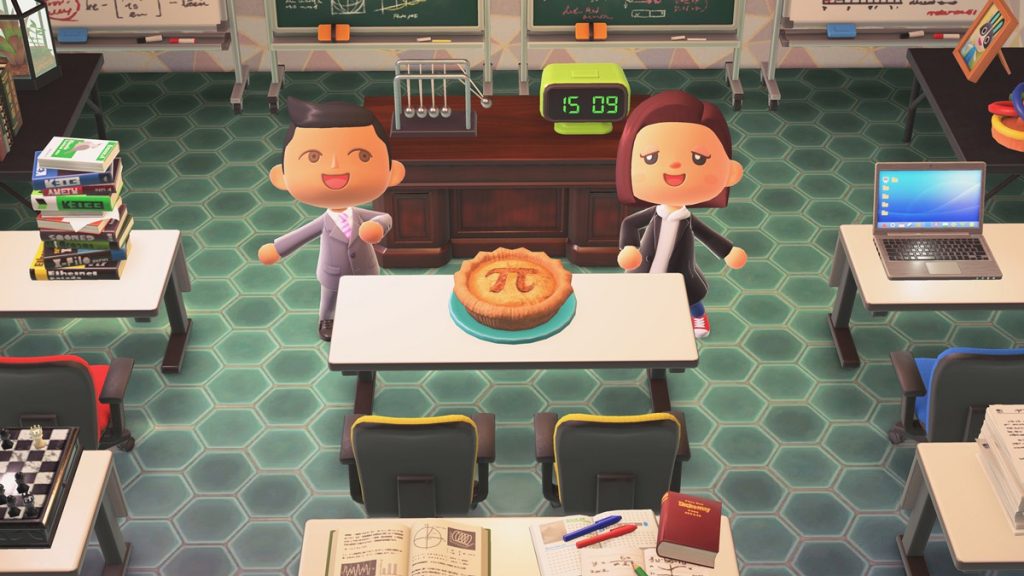 Shamrock Day
St. Patrick's Day is known as Shamrock Day in the great big world of Animal Crossing! On the Nook Shopping app, you'll find Shamrock Soda, Shamrock Door Plate, and Shamrock Rug available to order from March 10th – 17th. Similar to the Girl's Day items, one item from this series will be available each day. Don't forget to visit the Able Sisters during this time too, as they'll have Shamrock Day related clothing in stock.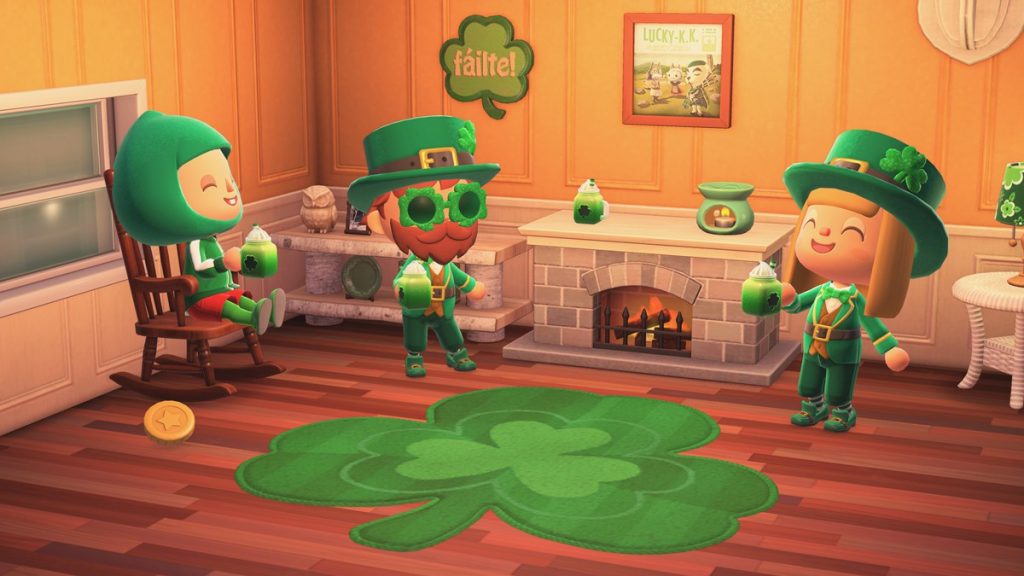 Thank you for updating gift
And finally, as a thank you gift for downloading the update, Nintendo will send you one of the upcoming Super Mario Bros. items – a Super Mario wallpaper (Mushroom mural)!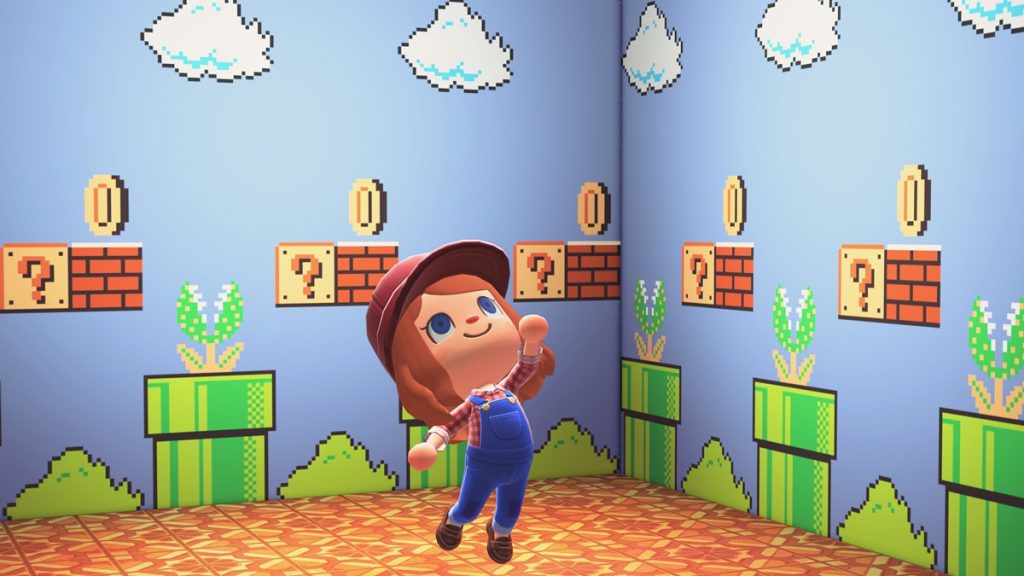 You can find these items for sale in the Nook Shopping app in early March, once you've downloaded the Version 1.8.0 update that'll be available on February 25th.
Leave a Comment