Grab your whip and sword because it's another great night for a curse. Limited Run Games will once again be partnering with Inti Creates to bring Koji Igarashi's steampunk phantasmagoric world of Bloodstained to the physical realm. In the same fashion as its predecessor's release, Bloodstained: Curse Of The Moon 2 will come in two special variants for a limited time. Have a look below at both of the upcoming editions that will go on sale in just under two weeks!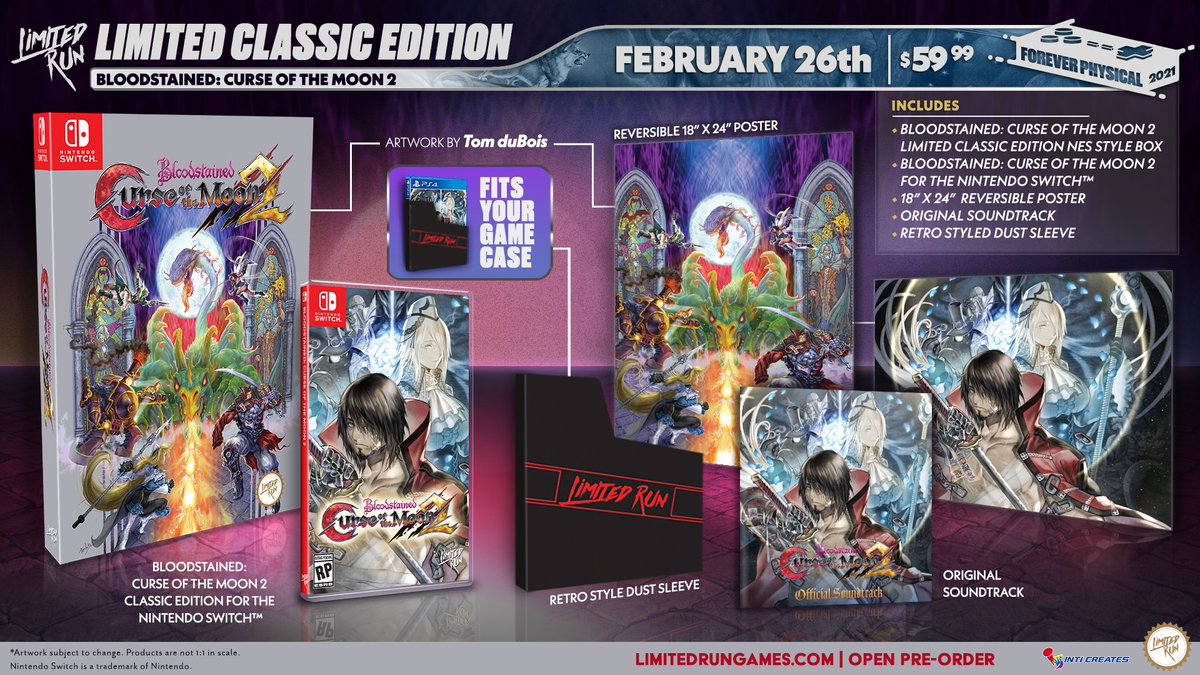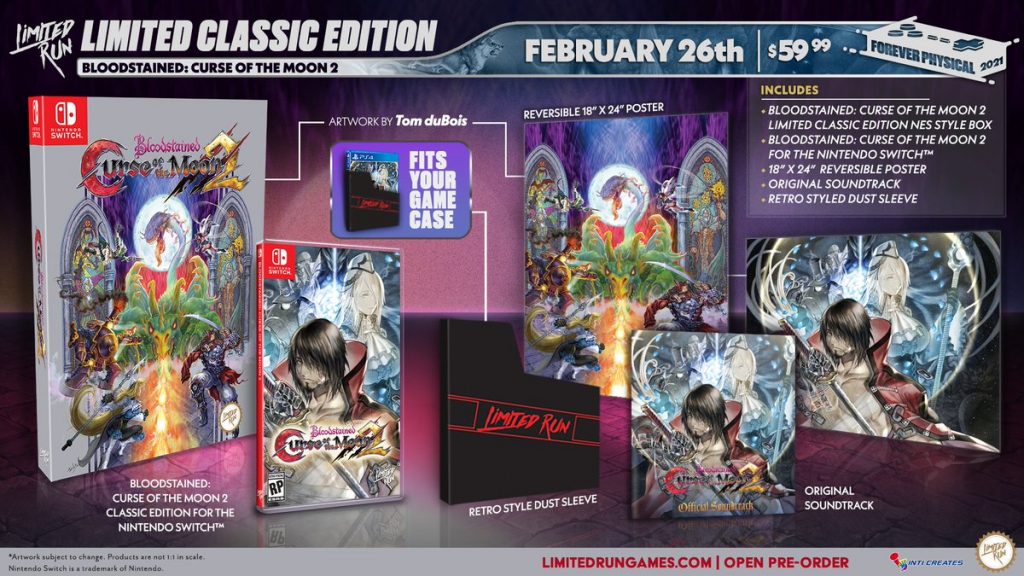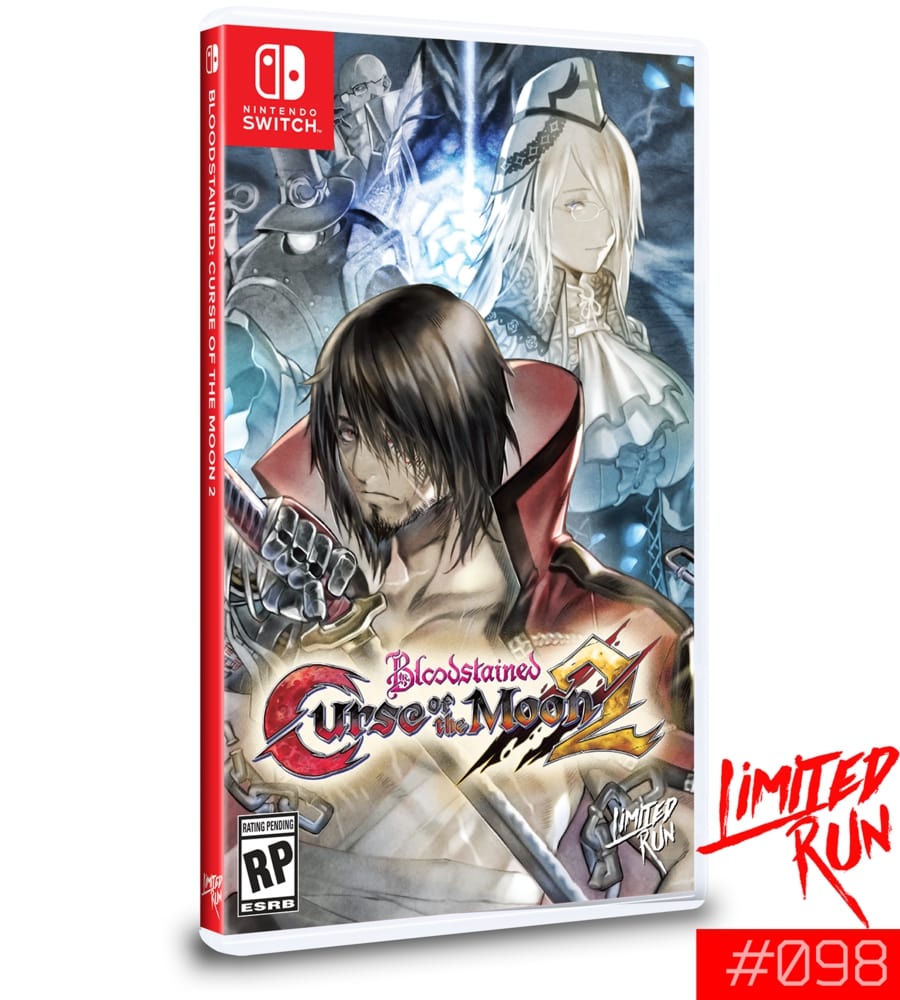 As seen above, the Bloodstained: Curse Of The Moon 2 Limited Classic Edition will come with a silver ink coated Nintendo Entertainment System styled packaging designed by Tom duBois, the original game on a physical cartridge, a standard Nintendo Switch case, retro-style dust sleeve, 18" x 24" reversible poster, and the title's complete soundtrack on disc. The standard edition of the limited print will only come with the physical cartridge and case.
Bloodstained: Curse Of The Moon 2's Limited Run Games print will go on sale February 26th at 7 a.m. PT | 10 a.m. ET. Each version of the release will be available in limited quantities so be sure to grab either edition while you can when the sale goes live!
Leave a Comment