The unique puzzle-platformer Oddworld New 'n' Tasty released last October for the Switch, however the developers at Oddworld Inhabitants aren't quite done with Abe or RuptureFarms just yet. Available today as a free download, the new Alf's Escape DLC sees players returning to the confines of RuptureFarms to rescue Abe's friend Alf, who longtime fans will remember as the fez-wearing, tea-drinking, Mudokon from Oddworld: Abe's Exoddus.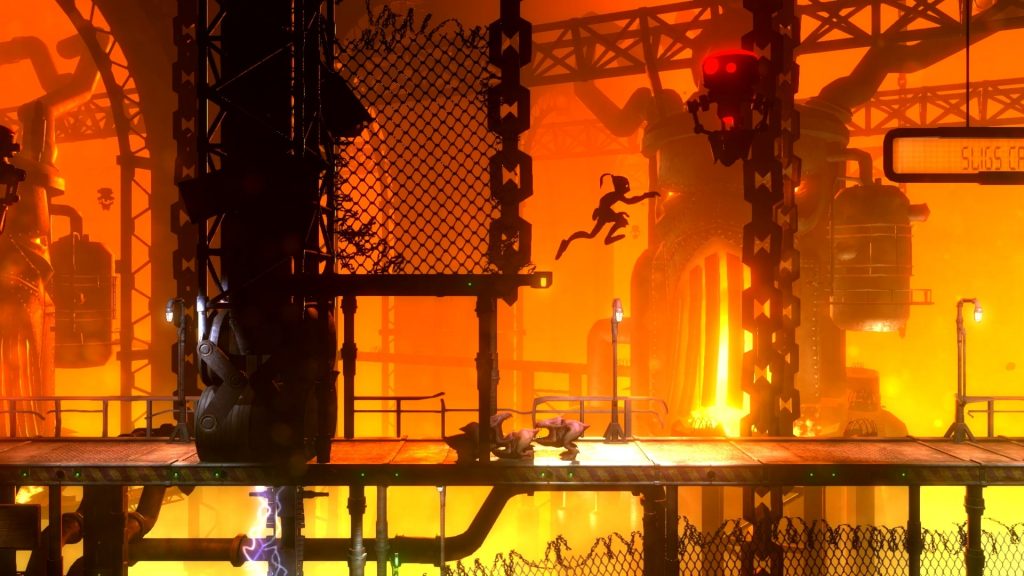 Here's a quick rundown of the new DLC straight from the team at Oddworld Inhabitants:
"Alf's Escape DLC takes place in a never-before-seen area of RuptureFarms, featuring new challenges and puzzles. Alf operates a bar located in the deepest depths of the RuptureFarms slaughterhouse that sells Soulstorm Brew to Sligs.

Abe realizes that he left Alf behind and goes back to save him. The plan is simple on paper. Sneak in, carefully traveling down to the deepest darkest part of RuptureFarms where no Mudokon dare walk, find Alf's bar, and guide him out to safety. Get in, get Alf, get out. But, if you've played New 'N' Tasty, you know getting out of RuptureFarms is not easy, and this time, with Alf in tow, it will be even more challenging."
Lorne Lanning, President at Oddworld Inhabitants, shared in a press release why the team decided to brew up this extra-tasty expansion:
"When we were developing the New 'n' Tasty, we had a ton of ideas and concepts that we loved. As development progressed, we had to sacrifice some of those ideas. But we didn't want to let them go to waste so we decided to create a DLC that incorporated them along with generous amounts of humor and charming new characters voiced by me."
The Alf's Escape DLC is now available as a free download in the Nintendo eShop for all current and future owners of Oddworld: New 'n' Tasty. The base game is also currently on sale for $14.99 (that's half off) on the North American eShop!
Leave a Comment