The Outer Worlds' Peril on Gorgon expansion DLC is now available to download and play on Nintendo Switch.
The expansion adds a brand-new planet for players to explore called Gorgon while also raising the in-game level cap, introducing three new science weapons, new armor sets, and new creature variants to battle.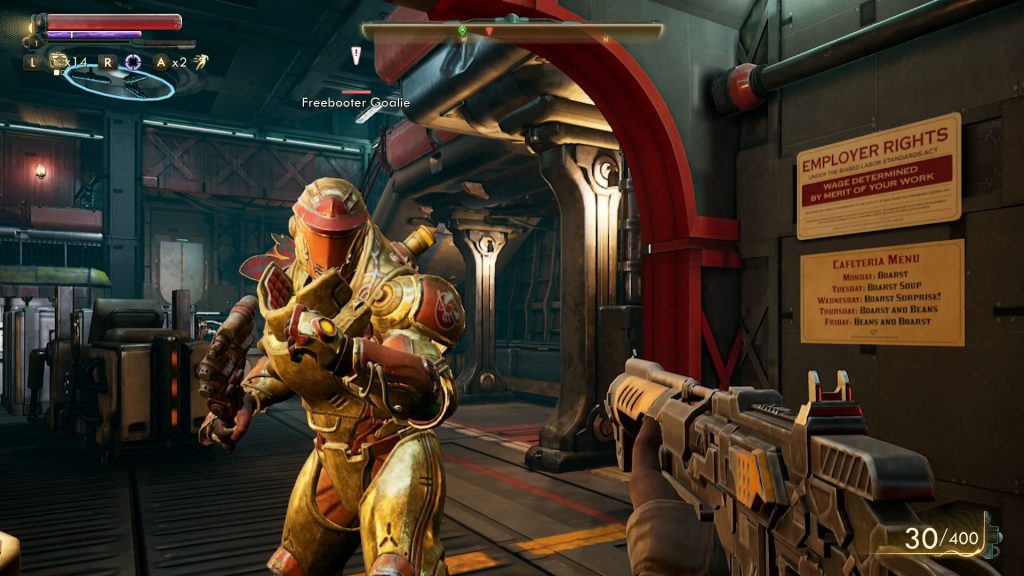 "Peril on Gorgon begins with a cryptic message beckoning you to investigate the Gorgon Asteroid. This remote scientific facility was once a beacon of crowning achievement in developing Adrena-Time, a modern marvel which improved health and worker productivity. However, the program was abruptly and inexplicably shut down. You must venture through deep canyons, defunct laboratories, and abandoned research facilities to piece together the clues that hold the truth behind one of the darkest secrets within the Spacer's Choice corporation. What will you find on Gorgon?"
Peril on Gorgon originally launched on PlayStation 4 and Xbox One in September 2020, followed by a Steam launch in October 2020; the DLC was met with positive reviews.
The expansion can be bought from the Nintendo eShop for $14,99 individually or at a discount via The Outer Worlds Expansion Pass bundle.
Leave a Comment