Being a space faring sort, Kirby might be one of Nintendo's most well-traveled heroes of all. Granted, there's never been a conclusive star map of Dream Land's solar system, but he's been all over that galaxy and maybe more many times over.
Each adventure is a new beginning, and a new chance to chow down on everything in sight. The latest Re-Ment Terrarium Collection is building on those themes a bit, titling itself A Wind for Tomorrow. These orbs and bottles will all either star one of Kirby's modes of travel, or a copy ability being put to use.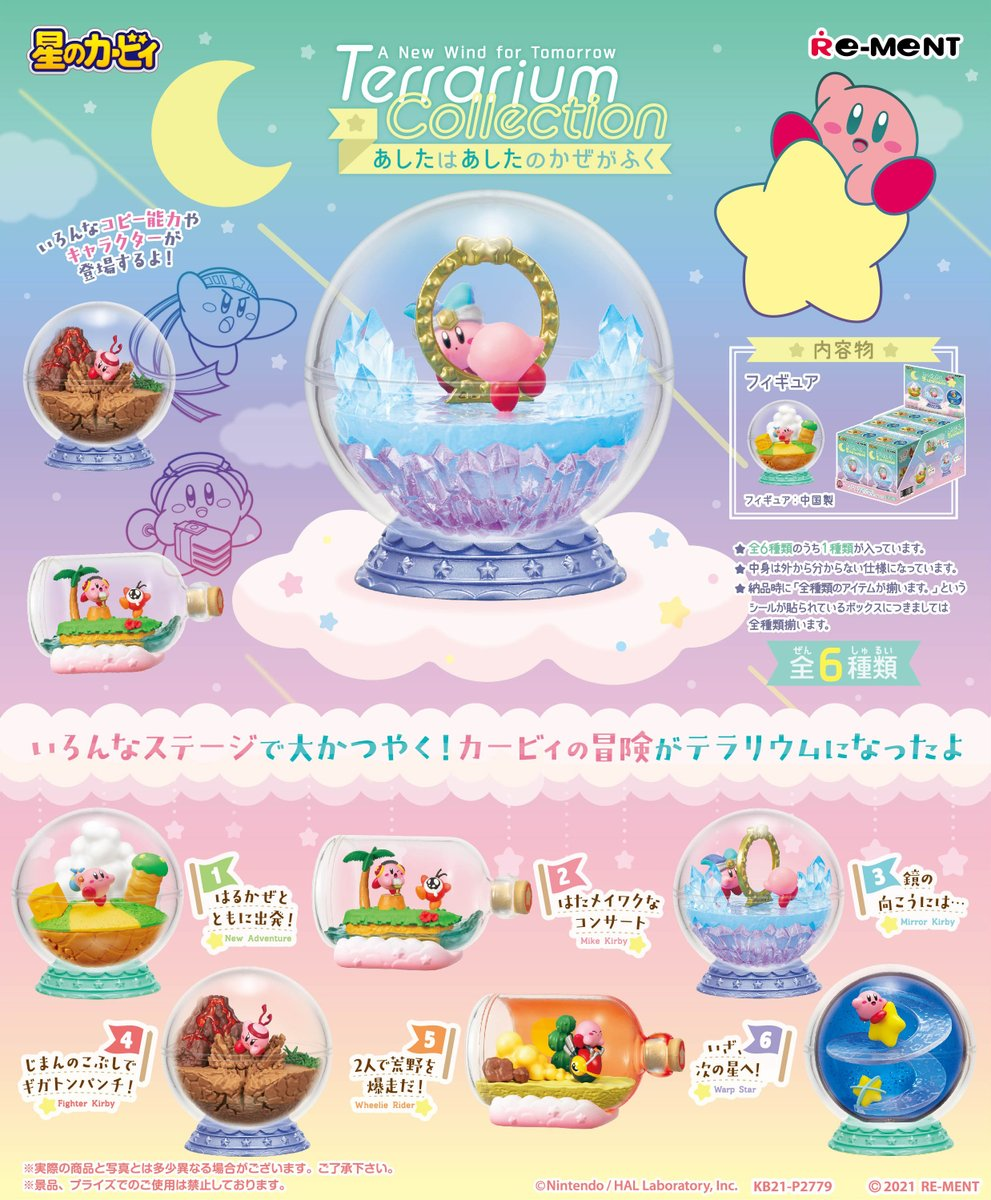 The six, randomly packaged terrariums are:
New Adventure
Mike Kirby
Mirror Kirby
Fighter Kirby
Wheelie Bike
Warp Star
Keep an eye out for how you can get your hands on one or all of these, releasing May 24th.

Leave a Comment