Another Nintendo financial report drop, another bunch of milestones smashed by the Nintendo Switch and its games. This time around it's the earnings release for the nine month period ending December 31st, and while there are no megaton news drops associated with it, we have some impressive numbers to report.
For starters, the Nintendo Switch itself has finally surpassed the 3DS's lifetime hardware sales, at 79.87 million units vs. the old handheld's 75.94. Considering the Switch has only been out for just under four years and the 3DS was actively getting new games for seven, that's an impressive feat! The next major milestone to beat is the Wii's 101.63 million units.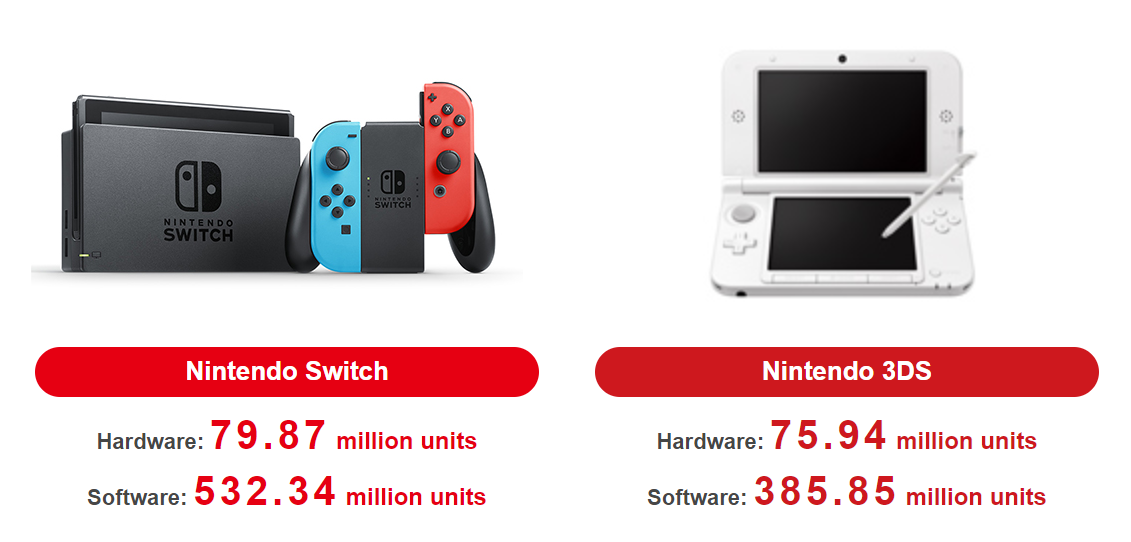 Software has been performing incredibly well, too. In the 3 month period ending December 31st Animal Crossing: New Horizons shifted 5.14 million units, pushing it over the 30 million units sold mark, a feat only managed by Mario Kart 8 Deluxe which is still the system's best seller. Similarly, Pokémon Sword & Shield have sold over 20 million units, something that hasn't happened for the franchise since Gold & Silver.
Be sure to check out the rest of the earning's report for more numbers and be prepared for the final report for the fiscal year in April!

Leave a Comment