Today a Balan Wonderworld demo is hitting the digital storefronts of every console the game is launching for this March, including the Switch. To mark the occasion, a new trailer has been released, showcasing the environments, enemies, and outfits you'll encounter on your adventure.



Those who play the demo will also unlock some bonuses in the full retail version of the game! Each platform will gets its own robot costume, with the Switch getting the red Star Launcher.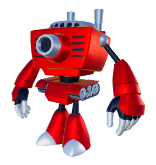 Balan Wonderworld launches on March 26th, 2021.

Leave a Comment