What if Romeo and Juliet was set in space, and rather than being a tragedy, was instead an uplifting adventure story? That's a question the minds at The Game Bakers want to answer with their sci-fi tale of love, rebellion, and freedom. While it's not a retelling of the Shakespeare classic, the shared theme of forbidden lovers fighting for their relationship against oppressive external opposition is prominently featured in Haven's trailers and screenshots.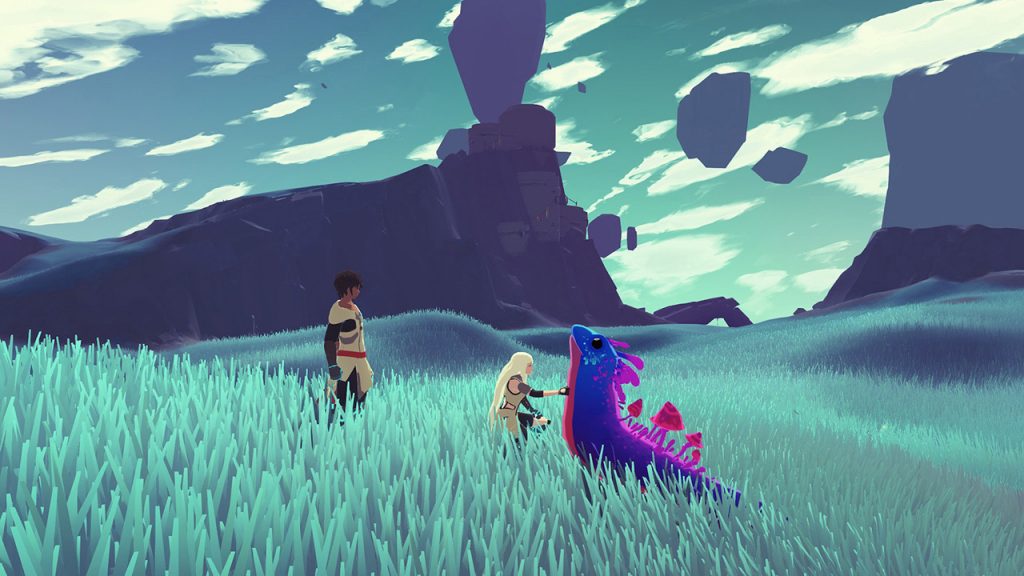 The game features a gorgeous and vibrant art style with a unique tandem traversal and combat system, along with survival aspects such as cooking and crafting, all wrapped around a heartfelt story of love and intimacy.
Here's some more details on the game's world and features directly from The Game Bakers:
"-Play two characters at the same time while exploring a fragmented planet, fending off enemies or building your relationship

-Glide over the grass, gather flow and clean the rust as you explore this dreamy planet and uncover secret areas

-Fight as the two characters in real-time and relying on tactical sense and timing

-Immerse yourself in a romantic space adventure, the saga of two lovers trying to stay together against all odds

-Play a relatable couple in an intimate relationship, treated with maturity and humour

Immediate to play, accessible, a pause in a busy day, a game that will make you smile

-The original soundtrack by electro musician DANGER heightens the game's emotional experience."
Haven will release on the Nintendo Switch eShop on February 4th, and is currently available to wish list on Nintendo's dedicated page.
Leave a Comment